detroit free press:

More university board members vote against tuition increases

Posted on Mon, Jul 9, 2012 : 3:05 p.m.
Although governing boards of Michigan's top three public universities recently passed tuition increases for resident students ranging from 2.8 to 3.88 percent, the Detroit Free Press reports that triple the number of board members voted against the increases than in the previous two years.
At the University of Michigan, three of the eight board members voted against the 2.8 increase, citing cost burdens on families. The three other members were from Michigan State University and Wayne State University.
Each board has eight members.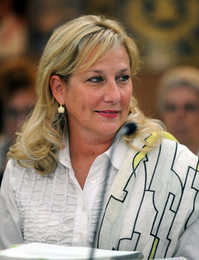 In 2011 and 2010, just two members from the three universities voted against increases, the Free Press reports.
"They recognize the problem of continuing to pass these increases on to our students," U-M regent Denise Ilitch told the Free Press. Ilitch voted against tuition increases in 2011 and 2010.