with poll:

What do you think about Michigan State football players ridiculing Michigan on Twitter?

Posted on Tue, Sep 4, 2012 : 4:22 p.m.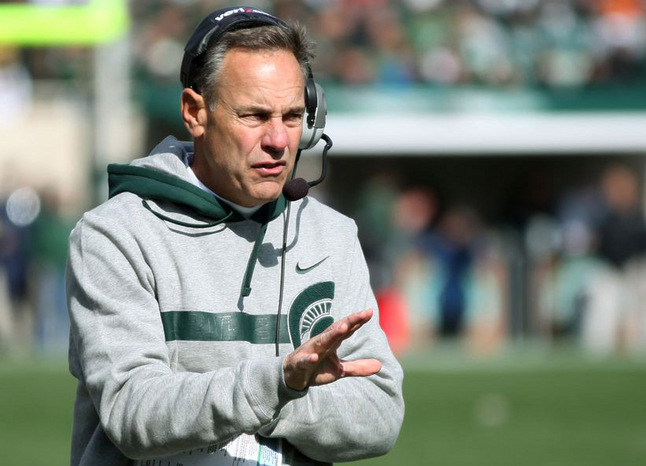 The Michigan State football team played on Friday night this week, affording players the opportunity to watch Alabama's thorough beatdown of the Michigan football team on Saturday night.

As MLive.com's Diamond Leung reported, judging by the Spartans' response on Twitter during and following the game, they enjoyed watching Michigan lose as much as much as they enjoyed beating Boise State the night before.

Watching Michigan quarterback Denard Robinson was icing on the cake for some of the players who continually tweeted about Robinson not being worthy of the Heisman hype he's received of late.

Chelsea High School alumnus Nick Hill — now a punt and kick returner and backup running back for the Spartans — tweeted "Even a blind squirrel can get a nut ever once in a while ...," after Robinson completed a 71-yard pass to Jeremy Gallon.

Michigan State coach Mark Dantonio wasn't pleased and addressed the issue at a press conference on Monday.

"Our guys need to keep their mouths shut. Is that blunt enough? I'm sure that will make headline news. Especially those that aren't even playing," Dantonio said.

Dantonio even pointed the finger back at his own team stating, "I didn't see much different when we played the University of Alabama a couple of years ago (in a 49-7 Capital One Bowl loss)."

What do you think about the situation and how Dantonio is handling it?