St. Louis Post-Dispatch:

Big Ten, already nation's richest conference, to award record payout to member schools

Posted on Sat, May 19, 2012 : 12:46 p.m.
The rich get richer.
The Big Ten is expected to dole out a record $24.6 million to each of its member schools, according to a report by the St. Louis Post-Dispatach. The report cites figures provided by the Illinois athletic department.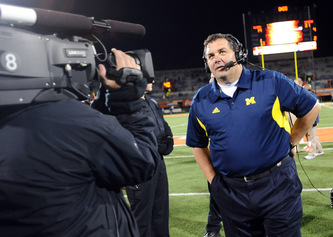 Melanie Maxwell I AnnArbor.com
Nebraska, which is closing its first academic year in the Big Ten, will not receive a full share.
The estimated payout is expected to include $7.2 million from the Big Ten Network, a dip from last year's $7.9 million. However, TV deals with ESPN/ABC and CBS will result in $10 million per school, a 22 percent increase from last year, according to the report.
The Big Ten paid its 11 members almost $22.8 million last year, making it the richest conference in the country. By comparison, the SEC paid an average of $19.5 million in 2011.
Check out the full story on stltoday.com.