Michigan football team ranked No. 8 in initial USA Today Coaches Poll
Posted on Thu, Aug 2, 2012 : 12:15 p.m.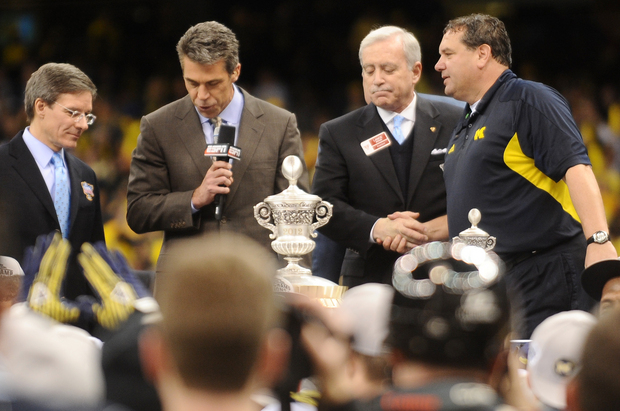 Melanie Maxwell | AnnArbor.com

The Michigan football team will begin the 2012 season in the top 10.

The Wolverines came in at No. 8 in the initial USA Today Coaches Poll, which was released for the first time Thursday.

The No. 8 ranking marks the highest preseason poll slot for Michigan since the Wolverines opened the 2007 season at No. 5, the same year that saw the team fall to Appalachian State in the season opener.

Michigan coach Brady Hoke is a member of the voting panel.

The Wolverines finished last season ranked No. 9 in the coaches poll, and are currently the highest-ranked Big Ten team in the poll, four spots ahead of No. 12 Wisconsin and five spots ahead of No. 13 Michigan State.

The Wolverines first opponent for the 2012 campaign, Alabama, opens the year ranked No. 2. LSU will begin the season at No. 1.

Nebraska (No. 16) is the only other Big Ten team ranked in the poll. Ohio State was not included.

Notre Dame, Michigan's week four opponent, will begin the year ranked No. 24.