espn:

Michigan a giant killer? ESPN says the Wolverines are a team capable of dethroning the mighty SEC

Posted on Fri, Aug 17, 2012 : 3 p.m.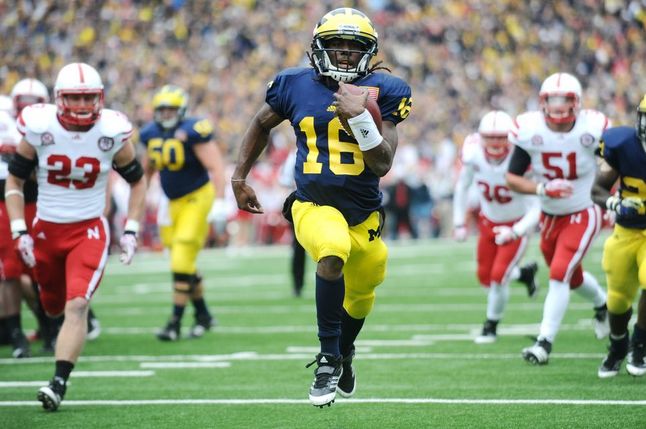 Melanie Maxwell | AnnArbor.com

To say the Southeastern Conference dominates college football might be an understatement.

A team from the SEC has captured the Bowl Championship Series national championship in each of the past six seasons.

And, in 2011, two schools from the powerful southern league (LSU and Alabama) squared off in the BCS title game -- the first time that's ever happened.

ESPN.com recently pondered the question of which team in America might be most capable of finally ending the SEC's national championship run either this year or in the near future.

And coming in at No. 2 on the list was none other than the Michigan football team.

"Fifth in revenue, tops in attendance and coming off an 11-win season with a half-dozen starters returning on both sides of the ball, the Wolverines could very well be the team on this list best positioned to knock off the SEC in the shortest period of time," writes ESPN.com's Ryan McGee. "Especially with that showdown versus Alabama coming on Sept. 1."

Presently, the Wolverines are the highest-rated Big Ten team in the preseason edition of the USA Today Coaches Poll, coming in at No. 8.

ESPN rates USC as the team that's most likely capable of dethroning the SEC. Ohio State, who is ineligible for a bowl this season, comes in at No. 3. Florida State is No. 4, Texas is No. 5.