Last chance to enter for a chance to win Michigan vs. Alabama football tickets
Posted on Mon, Aug 13, 2012 : 2:21 p.m.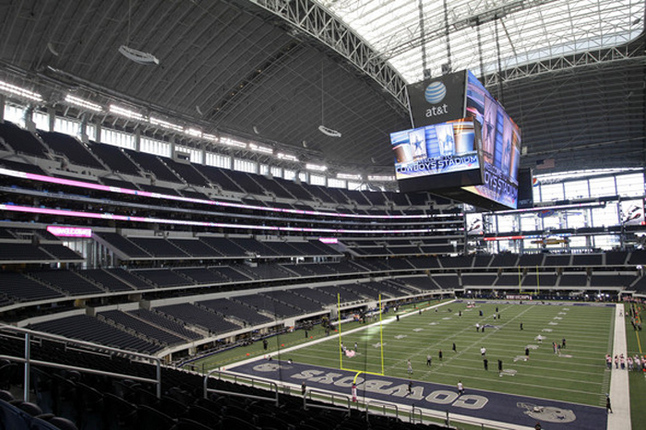 Associated Press

Who will be the most important player for the Michigan football team, besides quarterback Denard Robinson, during the 2012 season?

It's not an easy question to answer. Luckily, there's no pressure to be right. By simply having an opinion, you give yourself a chance to win three free Michigan vs. Alabama football tickets.

Not a bad deal, but you only have until midnight on Monday to weigh in on the topic.

Visit the AnnArbor.com Michigan Football Facebook page by clicking here and vote for who you think that most important player will be by "liking" their picture. So far 852 people have entered to win and the vote has been a runaway for senior defensive lineman, Will Campbell.

Campbell has received 280 votes so far, which is 261 more votes than he's had tackles in his career. People are expecting the former five-star high school recruit to have a breakout season.

Second in the voting so far is senior wide receiver Roy Roundtree with 218 votes before a significant dropoff at No. 3 with 125 votes for junior running back Fitz Toussaint. Devin Gardner (72), Jordan Kovacs (60), Taylor Lewan (32) and Craig Roh (18) bring up the tail-end of the voting with "Other" receiving 47 votes.

Agree? Disagree? Don't care, but you want to watch the Wolverines take on the defending national champion Crimson Tide at Cowboy Stadium? Visit the AnnArbor.com Michigan Football Facebook page before midnight on Monday and let your voice be heard.

For official contest rules click here.