CBSsports.com:

Former Michigan football QB Jim Harbaugh labeled as one of the NFL's 'biggest jerks'

Posted on Mon, Jun 25, 2012 : 11:29 a.m.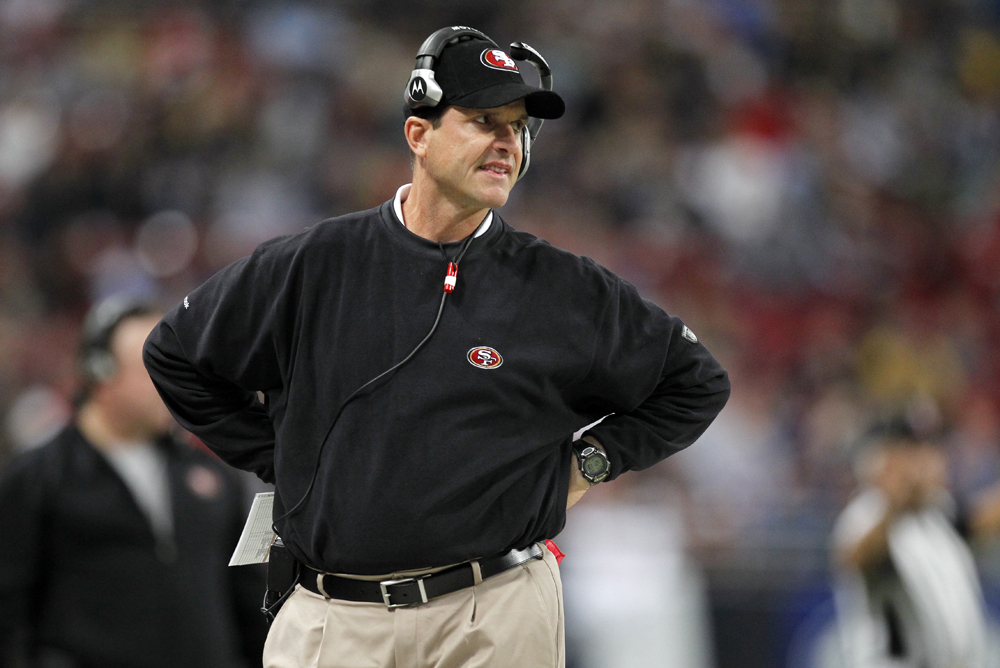 AP Photo

Former Michigan football quarterback Jim Harbaugh has spent one season in charge of an NFL team.

And he's apparently made very few friends in the process.

CBSsports.com NFL writer Mike Freeman unveiled his list of the league's "10 biggest jerks" on Monday, and Harbaugh -- the current San Francisco 49ers coach -- came in a tie for No. 10 with current Detroit Lions boss Jim Schwartz.

"Harbaugh is arrogant and just as sideline-angered as Schwartz, and his story about how the 49ers didn't really pursue Peyton Manning is actually hilarious," Freeman wrote. "That's like saying you look at Rihanna and appreciate her eyes."

A former All-American quarterback at Michigan, and 1986 Big Ten Player of the Year, Harbaugh -- who also spent a portion of his high school career at Ann Arbor Pioneer High School -- finished his Wolverine career with 5,449 passing yards and 31 touchdowns.

Harbaugh's name consistently surfaced in January of 2011 as a leading candidate for the Michigan football coaching job.

The former Wolverine eventually left Stanford for the 49ers on Jan. 7.

Four days later, Michigan introduced Brady Hoke as its new head coach.