Doctors have differing opinion on mental status of ex-Michigan football player Corwin Brown
Posted on Tue, May 29, 2012 : 6:07 p.m.
The family of former Michigan football player Corwin Brown believes his seven-hour police standoff last August came as a result of brain damage he suffered during his time as a player.
A pair of doctors, though, have a "split of opinion" on the matter.
According to an Associated Press report Tuesday, a psychiatrist and a psychologist offered differing opinions on Brown's mental state. Details of both doctors' findings were not immediately available.
"The reports need to be reviewed and then we'll sit down with the prosecutors to see where both sides are," said Brown's defense attorney Mike Tuszynski.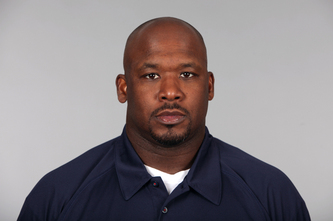 Associated Press
Prosecutors say that on Aug. 12, 2011, Brown held his wife hostage with a handgun and bruised her during a seven-hour standoff with police near his home in South Bend, Ind.
Brown was eventually hospitalized with a self-inflicted gunshot wound after the standoff.
After playing at Michigan from 1989-92, Brown had an eight-year career with the NFL -- playing with New England, the New York Jets and Detroit.
A co-captain and All-Big Ten selection at Michigan in 1992, Brown was a two-year starter with the Wolverines, totaling 150 career tackles and three interceptions.
He helped Michigan to a 38-31 Rose Bowl victory over Washington at the end of the 1992 campaign.
A status hearing for Brown's case is slated for June. 28.
The Associated Press contributed to this report.