New director, same 'beautiful course' for 2012 Dexter-Ann Arbor Run on June 3
Posted on Wed, May 9, 2012 : 11:43 a.m.
(This story has been revised to correct the spelling of a name.)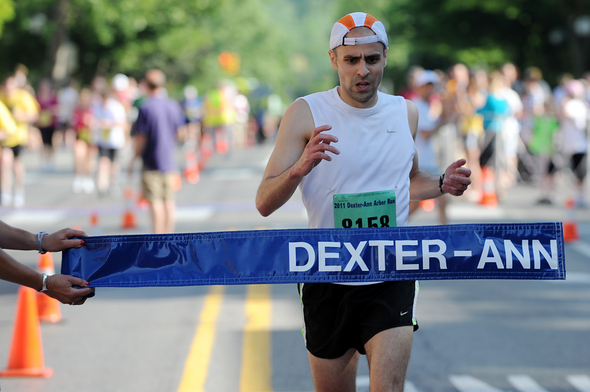 Melanie Maxwell I AnnArbor.com
Gary Morgan has been to so many running events that he's known as Mr. Ubiquitous in the sport's inner-circle.
The 1988 Olympian has completed more than 70 marathons, run or race walked through innumerable courses and covered many others as a writer and videographer for Michigan Runner.
So when Morgan extols a particular race, it's worth noting. Even if it is part of his job as the first-year director of the 39th annual Dexter-Ann Arbor Run.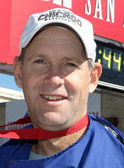 "I've run lots of races around the world over the years and very few have such beautiful courses," said Morgan, who competed in the 20-kilometer race walk at the 1988 Olympic Games in Seoul, South Korea and has won 17 race walk national titles.
"We were out there marking it last week and I just stopped and said, 'This is pretty cool out here.' It's a really unique course."
One of the oldest road races in the state of Michigan, this year's Dexter-Ann Arbor Run is scheduled for June 3. The event includes a half marathon, 10- and 5-kilometer races and a kids' run.
Each of the hilly courses include stretches of road along the banks of the Huron River and end in downtown Ann Arbor, just steps away from the popular Taste of Ann Arbor food festival, with which the race is scheduled to coincide.
After spending last year under the direction of Champions for Charity, the Dexter-Ann Arbor Run is back in the hands of the Ann Arbor Track Club. Morgan is a member of that group's board of directors and, he jokes, the last guy in line when they went around the table looking for a race director.
Former Olympian Bill Rodgers, best known for his victories in the Boston and New York City marathons in the late 1970s, will be the race's guest of honor. He'll sign autographs at the race expo on June 2 at Pioneer High School.
Registration for the race, which expects to attract nearly 7,000 runners in all events, is ongoing and available on the race's website, dxa2.com.