Kara Lynn Joyce loses Olympic swim-off, fails to reach 50 free semifinals
Posted on Fri, Aug 3, 2012 : 9:56 a.m.
Pioneer High School graduate Kara Lynn Joyce finished second in a swim-off for the final spot in the 50-meter freestyle semifinals Friday in London.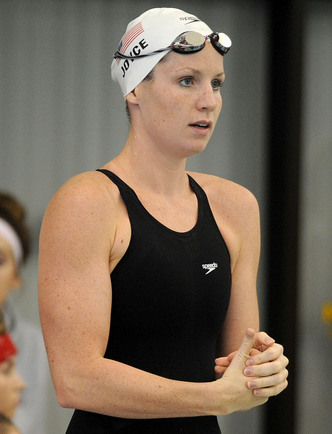 AnnArbor.com file photo

Joyce, Great Britain's Amy Smith and Iceland's Sarah Blake Bateman finished tied for 16th place after the morning preliminary rounds with a time of 25.28 seconds.

Smith won the swim-off in 24.82, with Joyce finishing in 25.16.

The 50 freestyle was the only race of these Games for Joyce, a three-time Olympian. She won two silver medals on U.S. relay teams while becoming one of U.S. Swimming's biggest names, but has not won an individual medal.

She finished fifth in both the 50 and 100 freestyle races at the 2004 Olympics in Athens and was sixth in the 50 four years ago in Beijing.

One swimmer with Ann Arbor ties was on the winning side of a close call Friday at the London Aquatics Centre. University of Michigan junior Connor Jaeger had the eighth-best qualifying time in the 1,500-meter freestyle, earning the final spot for Saturday's final.