With 5 days left to vote in 'Game of the Week' poll, Pioneer winning by a landslide
Posted on Thu, Aug 16, 2012 : 7:29 p.m.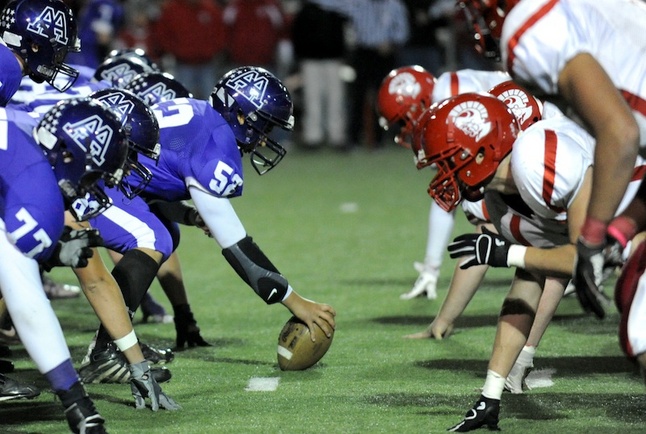 AnnArbor.com file photo

What happens when you put one of the most highly touted high school football programs in the state, Warren De La Salle, and put it up against Ann Arbor's most storied football program?

Votes, that's what. A lot of them.
ANNARBOR.COM HIGH SCHOOL FOOTBALL PREVIEW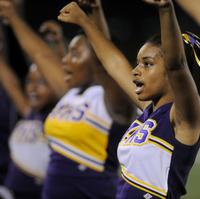 Ready for the high school football season to begin? Check out
Part 1 of the AnnArbor.com Washtenaw County football season preview
, highlighting local players and storylines. Be sure to check out Part 2, team-by-team breakdown of every team in Washtenaw County,
online
and in print on Sunday.
Ten days have passed since the opening of fall practice for high school football teams in the state of Michigan, and since AnnArbor.com announced its first four 'Game of the Week' candidates, and the matchup between Ann Arbor Pioneer and Warren De La Salle has led in our interactive poll from jump street.
Maybe it's because nationally ranked Warren De La Salle has Michigan commit Shane Morris under center and fans in the area want an in-depth look at who may lead the Wolverines one day? Maybe students at Pioneer are sick of hearing about how Morris will will one day play at the The Big House and want to show him things aren't so easy on the other side of Stadium Boulevard?
Or maybe both schools' booster clubs have combined their resources to create a device that ensures the votes keep coming.
Whatever the reason, the game is winning in a landslide with 296 of the 657 votes so far, or 45.05 percent. In a distant second is the only matchup between two Washtenaw County Teams in Week 1, Ypsilanti versus Milan, with 171 votes (26.03 percent).
In third place is the matchup between perennial powerhouses Chelsea and Jackson Lumen Christi. Lumen Christi hasn't missed the playoffs since 1997 -- with five state titles and seven finals appearances -- in that span. Chelsea doesn't have the championships to match, but is just one year shy of matching the postseason run with a 13-year streak of its own. Those combined resumes have somehow only garnered the game 135 votes (20.55 percent) so far.
Bringing up the tail end is the matchup between Ann Arbor Skyline and Hartland with 55 votes.
Fans still have until Tuesday night to vote. The winning game will get the Super Bowl treatment from our sports staff, with with two reporters to provide a variety of stories, photos, stats and a live chat.
Upgrades in our phone apps will let you join those chats from field this fall, and we hope you'll share on-the-spot information from other games as well as your comments about the Game of the Week.
Here are the links to the apps: iPhone | Android
There is still plenty of time to vote, so let your voice be heard!