With Poll:

Voting now open in AnnArbor.com's Week 6 Game of the Week poll

Posted on Fri, Sep 21, 2012 : 12:27 p.m.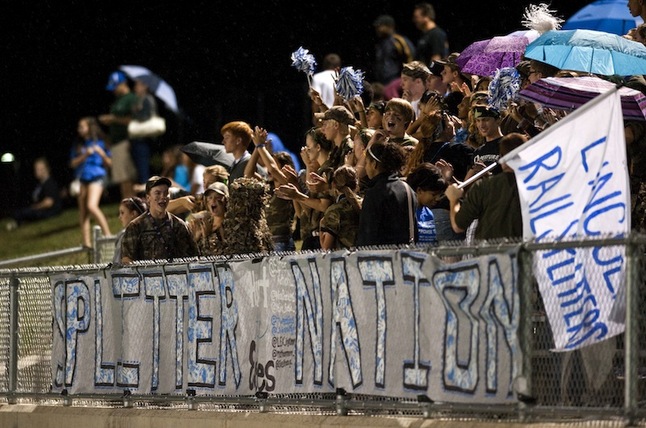 Joseph Tobianski | AnnArbor.com
Lincoln's football team may have a blemish on its 3-1 season record.
But it's undefeated in the AnnArbor.com "Game of the Week" high school football polls.
Harnessing the power of social media, "Splitter Nation" prevailed in our Week 2 and Week 3 polls, each by a healthy margin.
With a matchup against Chelsea looming this week, Lincoln is back in our poll for Week 6, following a two week absence. Though both teams may be chasing Tecumseh at this point for the Southeastern Conference White Division championship, its outcome certainly has league title implications.
But eight other teams will have a chance to get out the vote and make their school part of Game of the Week. Voting is now open, and continues through Tuesday afternoon.
Skyline will be completing its tour of Ann Arbor rivals with a game at Huron next Friday, after traveling to Pioneer tonight. The River Rats and Eagles are 1-1 in their series, after Skyline took a 28-12 win last season.
Pioneer, meanwhile, will be moving from its Skyline matchup on to an SEC Red showdown with Temperance Bedford. The two teams met twice last year, with Pioneer prevailing in the regular season and in the district finals.
Our third SEC Red game of the week pits Saline against Monroe, two teams that come into this week with a combined 7-1 record. And after a tough matchup against Tecumseh on Friday, Ypsilanti will face off against Adrian in Week 6 in SEC White action.
Game of the Week coverage:
AnnArbor.com will give the Game of the Week winner its Super Bowl treatment, which will include two reporters covering the game, a live chat that you can follow from your iPhone or Android device, and a photo gallery as well.