With Poll:

Temperance Bedford at Saline takes early lead in AnnArbor.com Game of the Week playoff poll

Posted on Mon, Oct 22, 2012 : 12:24 p.m.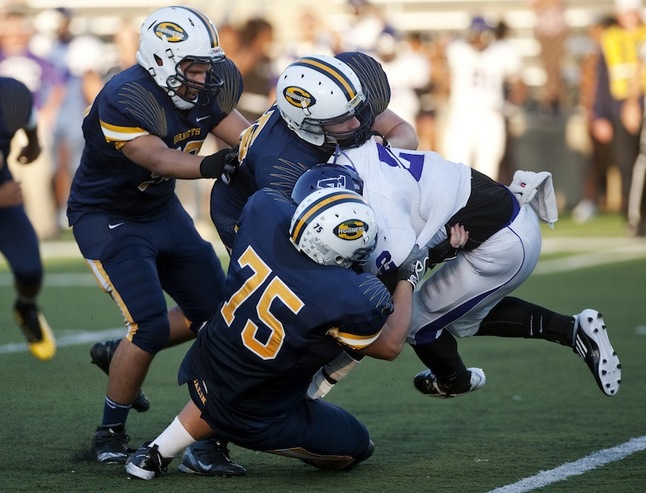 Daniel Brenner | AnnArbor.com
The regular season may be over, but the AnnArbor.com Game of the Week poll carries on.
Our playoff Week 1 poll went live Sunday night, soon after the matchups were announced. It will stay open for just under 48 hours, until 6 p.m. Tuesday. Fans can vote once per hour until then.
As of just past noon Monday, Temperance Bedford at Saline led our poll with 134 votes, 38 percent of the total.
Milan was in second place, with 73 votes, followed by Chelsea at Tecumseh (59 votes), Pioneer at Monroe (36 votes), Dundee at Father Gabriel Richard (28 votes) and Manchester at Clinton (16 votes).
Bedford at Saline is one of five rematches Washtenaw County teams are playing in the opening week of the football season. Saline won the regular-season matchup, 28-25 on Sept. 21.
Milan has won the last two Game of the Week polls: two weeks ago against Carleton Airport and last week against Lincoln. Its playoff opener will be a rematch of its 41-0 win over Airport in Week 8.
Game of the Week coverage:
AnnArbor.com will give the Game of the Week winner its Super Bowl treatment, which will include two reporters covering the game, a live chat that you can follow from your iPhone or Android device, and a photo gallery as well.