With Poll:

Milan, Monroe St. Mary fans get out the vote to take the lead in AnnArbor.com's Game of the Week poll

Posted on Tue, Sep 18, 2012 : 11:22 a.m.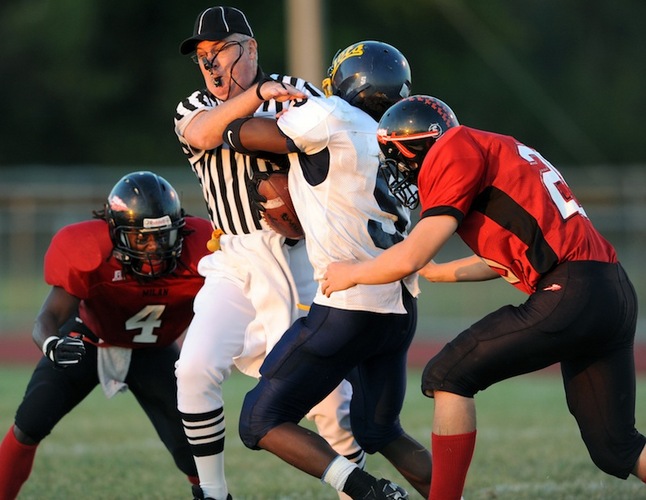 AnnArbor.com File
We told you yesterday afternoon that Skyline-Pioneer was the leading vote-getter in this week's AnnArbor.com "Game of the Week" poll.
It didn't take Milan and Monroe St. Mary fans very long to make liars out of us.
The Milan-Monroe St. Mary's game saw a surge in voting shortly after our update yesterday to take the lead, and remains the poll leader as of 11 a.m. today with 725 votes, more than 41 percent.
Skyline-Pioneer is close behind with 605 votes, and Saline at Temperance Bedford remains in the hunt with 317 votes. Monroe at Huron has 63 votes and Hanover Horton at Manchester has 41.
Will Skyline-Pioneer fans be able to orchestrate another lead change before the end of today? Our poll closes at 6 p.m., and fans are allowed to vote multiple times.
This week's poll has already drawn more than 1,700 votes, the most of any of our five weekly polls.
In the most recent Associated Press high school football poll, released Tuesday, Monroe St. Mary remained in its No. 7 spot in Division 6. Monroe is No. 5 in Division 6.
Game of the Week coverage:
AnnArbor.com will give the Game of the Week winner its Super Bowl treatment, which will include two reporters covering the game, a live chat that you can follow from your iPhone or Android device, and a photo gallery as well.