Live Chat:

Join AnnArbor.com for a live chat during our high school football Game of the Week and more

Posted on Fri, Sep 28, 2012 : 5 p.m.
The Friday night lights will be illuminated soon, and we're ready to talk about all of the action.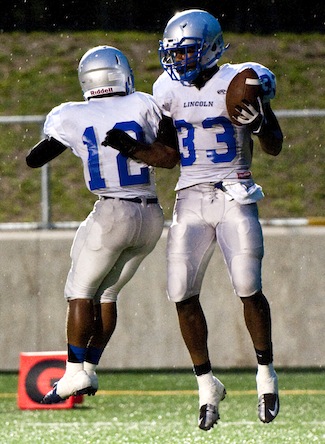 Joseph Tobianski | AnnArbor.com
Join the AnnArbor.com sports staff for our weekly high school football live chat, starting shortly before games kick off on Friday at 7 p.m. Users can click here to join the chat.
This week's chat will be headquartered from our AnnArbor.com "Game of the Week," Chelsea vs. Lincoln at Lincoln High School.
Kyle Austin and Matt Durr will be at Lincoln, and Pete Cunningham will be providing updates from Skyline High School, where the Eagles will be taking on Huron.
We'll be providing updates from those two games, plus chatting about everything Ann Arbor-area high school football, with help from you.
At a different game? Stay up to speed with the MLive.com live chat application for your iPhone or Android mobile device and chime in with updates from the game you're attending.
And don't forget to vote in our Week 7 Game of the Week poll.