Ann Arbor Public Schools may soon rename Pioneer tennis courts after longtime coach Tom 'Brick' Pullen
Posted on Tue, Oct 23, 2012 : 2:45 p.m.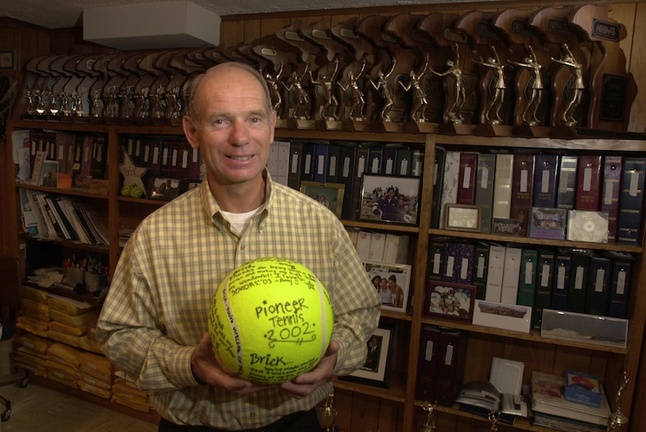 Ann Arbor News file photo

The tennis courts at Pioneer High School may soon honor the man for whom they have been a second home for the past 23 years. A proposal will be submitted to the Ann Arbor Public Schools Board of Education at its Wednesday meeting to name the courts after longtime coach Tom "Brick" Pullen.

According to school board policy, a facility can be named after an individual for "extraordinary educational support or financial contributions to the District."

Extraordinary is an appropriate way to describe Pioneer's performance under Pullen's watch.

Pullen has led the boys and girls teams at Pioneer to 15 team state championships — 11 with the boys, four with the girls — in his 23 years at the helm of the program. More than 100 singles players and doubles teams have won state titles during that span.

Pullen, 68, has mulled retirement in the past, but recently said he doesn't plan on stepping down anytime soon.