Posted on
Sat, Aug 4, 2012 : 5:59 a.m.
Eastern Michigan looking to take next step behind veteran offensive line
By Rich Rezler
With nine offensive starters returning for the Eastern Michigan football team, last year's reserves and incoming freshmen have their work cut out for them in a quest for a starting spot.
Looking to break in on the left sign of the offensive line? Fuhgeddaboudit.
The Eagles, who started their fall camp on Friday, are as settled there as any team in the nation.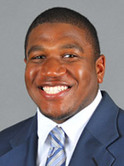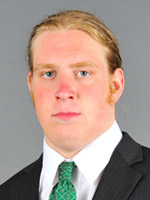 Left tackle
Korey Neal
, left guard
Corey Watman
and center
Andrew Sorgatz
have played together for three seasons and started a combined 73 football games for EMU.
"You've got some studs there," fourth-year EMU coach Ron English said at the Mid-American Conference media day. "They're a great group. Now it's just how much better can they get."
They were pretty good a year ago, when the Eagles went 6-6 - their first non-losing season since 1995 - behind the nation's 14th-best rushing attack.
Led by a returning backfield of quarterback Alex Gillett (763 yards) and running backs Javonti Greene (667) and Dominique Sherrer (572), the Eagles averaged 218.3 yards per game to finish one spot behind their Washtenaw County neighbors -- Michigan finished 13th with a 221.8-yard average.
The Eagles must replace Bridger Buche, who started 10 games at right guard, but have experienced players in contention. Redshirt sophomores Campbell Allison (6-6, 324) and Scott MacLeod (6-8, 306) each started two games at guard last season.
Allison and redshirt sophomore Lincoln Hansen (6-6, 303) split time at right tackle on a line that allowed 19 quarterback sacks, the 45th-best total in the country.
English said junior Orlando McCord (6-3, 306) - who saw time in different packages last season - and sophomore Bobby McFadden are also competing for the right-side spots.
But the left side is set.
Sorgatz (6-5, 286) has been a starter since he walked onto the Ypsilanti campus, spending his first two seasons at left guard before moving to center last season. He was voted the team's offensive MVP last season.
Neal (6-3, 316) and Watman (6-2, 296) are both three-year starters.
Collectively, they're the anchor of an offensive line with the size, strength and experience that English says the Eagles need for their run-first offense to become MAC-championship caliber.
"We consider our offensive the line the backbone of our team," Neal said. "Offensive line is an interesting position because it really takes all five of us to get our jobs done. It's not an individual position at all.
"When guys have been playing together for a long time, like we have, I know what they're supposed to do and they know what I should do. We complement each other very well."
English said Watman had "an unbelievable offseason," but is looking for the Canadian to continue that progression in fall camp and throughout the 2012 season.
That's something Neal wasn't able to do a year ago. The Maryland native impressed English in spring camp, but suffered a high ankle sprain and missed the first two games of the 2011 season. He returned overweight and never fully lived up to his coach's expectations.
"He played well in the fall, but I thought he'd play better," English said.
As for Sorgatz? "Sorgatz is Sorgatz," English said. "He's a damn fine football player. I think we all know that."
So if Watman continues to improve and Neal meets expectations?
"I'm looking forward to it," English said with a smile.