Posted on
Thu, Sep 20, 2012 : 5:59 a.m.
DISH, Big Ten Network still at impasse, could leave Michigan, EMU, MSU football fans in the dark
By Kyle Austin
Eastern Michigan football fans who subscribe to DISH Network may not be able to watch the Eagles' game at Michigan State on Saturday, and Michigan fans could be in the dark for future games.
DISH and the Big Ten Network have still not come to an agreement over a contract dispute and don't appear to be any closer to reaching a deal than they were when talks fell through last Friday night.
The Big Ten Network was removed from the DISH lineup at the end of the day Friday, after the two sides could not come to a contract agreement. Dish subscribers who tuned into watch Michigan take on Massachusetts on Saturday -- or any other game on the Big Ten Network -- instead were greeted with a message explaining that negotiations had fallen through.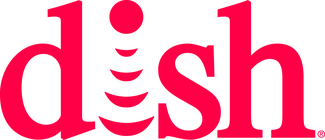 Michigan's Oct. 6 game against Purdue is currently scheduled to be aired on BTN, and five other games have yet to have television coverage announced.
This week, it's Eastern Michigan football fans who could be left in the dark. The Eagles' take on No. 21 Michigan State at 3:30 p.m. on Saturday at Spartan Stadium and the game will be aired on the Big Ten Network.
A DISH spokesperson declined to provide the number of DISH subscribers in Washtenaw County.
Michigan State Athletic Director Mark Hollis released a statement this week regarding the negotiations, saying he is "frustrated" with the lack of an agreement.
"Michigan State University is supportive of the BTN and its mission to provide coverage of all Big Ten sports to all Big Ten fans," Hollis said. "It seems reasonable that an agreement between the BTN and Dish is possible, based on arrangements with all of the other major television providers."
BTN released the following statement this week: "BTN has been working around the clock for weeks to try and reach a deal with DISH. They are now unwilling to sign a contract."
DISH released the following statement from Dave Schull, senior vice president for programming:
"Big Ten Network was demanding that DISH pay programming fees at least a third higher than any other major distributor. Such an increase would equate to more than DISH pays per subscriber for NFL Network, MLB Network, NBA TV, NHL Network and Golf Channel combined, and would result in unreasonable monthly fees for DISH customers.
"DISH will continue to work diligently around the clock in good-faith negotiations with Fox, part owner of Big Ten Network. We hope they will adopt a more reasonable attitude in regard to the price they want to charge, so we can make that channel available to DISH customers again."
Kyle Austin covers sports for AnnArbor.com.