Pets:

Want to see your pet featured on our Pet Photo Friday feature? Make your submissions now

Posted on Wed, Jul 18, 2012 : 6 a.m.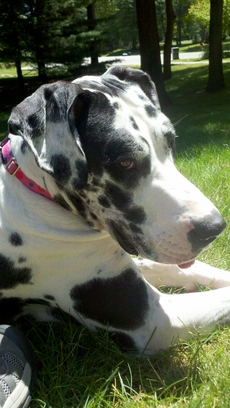 Lorrie Shaw | Contributor
Knowing that there are many fun-loving pets living in and around our area, we're anxious to see what they've been up to. Why not submit a favorite photo of your pet?
What funny things do your pets do? Are they in the habit of doing something that might seem a bit unexpected?
Any pet or animal in the family, just being him or herself, is welcome in the slideshow we feature each Friday.
In continuing our ongoing Friday Pet Photos feature, we invite you to email a photo of your companion animal to ppsa2mi@gmail.com, any time during the week.
Participating in this fun feature is easy — simply include your companion animal's name, age and city or township of residence in your email. Be sure that your photos are 1200 pixels wide and in .jpg format.
We put the week's photos into a slideshow, publish it and promote it each Friday here in the Pets section. Check out past slideshows here.