Pets:

Meet the Ann Arbor.com Adoptable Pet of the Week: Andrew

Posted on Thu, Oct 6, 2011 : 5:55 a.m.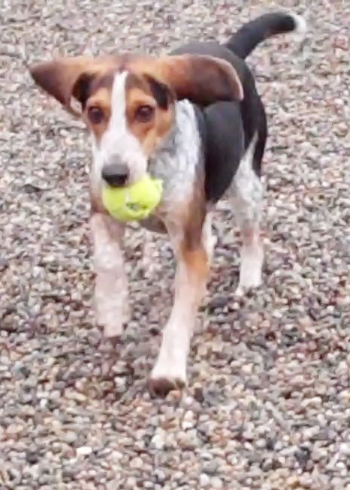 Photo by Deb Kern
This sweet, friendly little boy is Andrew. He's your true blue Beagle — he was outside one day, smelled something interesting and followed his nose until he realized he was lost.
Andrew is a 3-year-old tricolor Beagle mix. Luckily, he found his way to the Humane Society of Huron Valley, where he's waiting patiently for his forever home. He can be a little shy when he first meets new people, but with a little patience and lots of love, he'll be in your lap for some cuddle time before you know it. He is happy chasing a ball or just hanging out with you.
Andrew would do best with a family with previous Beagle experience and that can keep him leashed and supervised while outside. Because beagles are known to vocalize (okay howl) at times, Andrew should not be in an apartment or townhome where his neighbors may not appreciate his singing ability.
The Humane Society of Huron Valley, located in Ann Arbor, was recently awarded the 'Best Large Animal Shelter in Michigan" by the Michigan Pet Fund Alliance for saving the most lives. HSHV is an independent 501(c)(3) nonprofit organization and relies solely on donations from businesses and individuals to support our community programs.
HSHV is not affiliated with the Michigan Humane Society or any other humane organization. The mission of HSHV is to promote responsible and compassionate care of all animals in our community.