Your world
Rain barrel and compost bin truck sale from county Conservation District
Posted on Mon, Nov 22, 2010 : 6:11 p.m.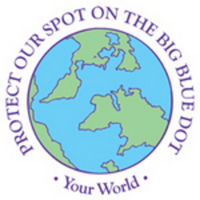 The Washtenaw County Conservation District now offers rain barrels and compost bins for purchase at bulk rates to help homeowners take advantage of overlooked resources — rain water and yard debris. A rain barrel is a system that collects and stores rain water from roof areas that would otherwise be lost as runoff to storm drains and streams. Order forms and additional information about both the rain barrels and composters is available on the district website under 'Products and Services.' Customers ordering these items by Nov. 30 will receive delivery before the year-end holidays.

Rainwater stored in rain barrels helps reduce the amount of stormwater runoff and pollutants that are picked up and carried to storm sewers, drains, creeks and rivers. Use of rain barrels conserves water resources. Lawn and garden watering make up nearly 40 percent of total household water use during the summer. Rain water used from rain barrels helps reduce the amount of water used from municipal water supplies. You can use water stored in a rain barrel for watering flowers, gardens, trees and shrubs; washing cars; rinsing tools or muddy boots; or washing windows. However, water collected in a rain barrel should not be used for drinking, cooking or bathing.
Use of rain barrels can also save you money! A rain barrel can save most homeowners about 1,300 gallons of water during the peak summer months. Saving water not only helps protect the environment, it also saves you money because of decreased demand for treated municipal water. Rain water is also naturally better for plants and gardens. It is soft water, devoid of minerals, chlorine, fluoride and other chemicals. Plants respond better to rain water than municipal or well water. City of Ann Arbor residents also receive credits off their stormwater bills by using rain barrels as described online at www.a2gov.org/storm.
Rain barrels offered by the Conservation District are made from recycled, food-grade plastic barrels. They are available in several sizes and colors: 55-gallon available in black, blue, gray and terra cotta; 50-gallon, brown; and a 30-gallon balcony size in blue.
The district is also offering tumbling composters, also made from recycled food-grade plastic 55-gallon barrels. The composters only require a three-foot by four-foot area, so they are ideal for a small back yard or any location with limited space. They are low maintenance with nothing to clog and can be easily moved around the yard. Pest-proof, fully-enclosed and off the ground, tumbling composters avoid odor problems by controlling moisture and aeration.
Both rain barrels and tumbling composters can be ordered from the Conservation District and arrive in two to three weeks for pick up at the District Office. Order forms and additional information about both the rain barrels and composters is available on the District website at: http://www.washtenawcd.org under 'Products and Services.'
The Conservation District is a local agency of state government, whose mission is to educate and assist the people of Washtenaw County with the conservation and management of their natural resources. Other services and programs offered by the Conservation District include: soils information; tree and native plant sales; Fish Days; Michigan Water Stewardship Program; access to federal cost share and incentive payment programs; newsletters; and an extensive website.
For more information about the Washtenaw County Conservation District, rain barrels and tumbling composters or its other programs and services contact the district office, 7203 Jackson Road, Ann Arbor. Phone: 734-761-6721 ext. 5. Or visit the district website at www.washtenawcd.org.
Your World provides local environmental information to our community. Contributing partners include: Washtenaw County's Environmental Health Division; the nonprofit Recycle Ann Arbor; the City of Ann Arbor's Public Services Area, Natural Area Preservation, Systems Planning programs for Energy, Environmental Coordination, Solid Waste, Transportation, and Water Resources.