A world in the blink of an eye
Texting is not the only thing to blame for bad driving habits
Posted on Thu, Jan 21, 2010 : 12:05 a.m.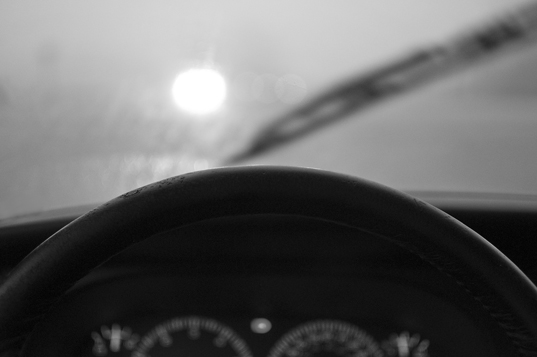 Charlie Naebeck for AnnArbor.com

Do you have both hands on the wheel at all times while driving? This is a question many folks often cannot answer yes to.
In today's fast paced society, we get wrapped up in things such as driving too fast to get where we are going, eating, drinking, putting on makeup, talking on the phone, reaching for items that have fallen out of reach from the visor or glove box, smoking, attempting to calm upset or misbehaving children or simply talking to our passengers which all can affect our driving and judgment on the road.


In late 2009, the Michigan Legislature put forth a bill to outline texting-related violations while driving. It was swiftly embraced in a poll in late 2009 with 87% in favor of banning texting while driving, 8% opposed a ban and 4% were undecided.
In today's drivers safety courses, many of these hazards and pitfalls of driving are taught to teens whom are anxious to get behind the wheel. Young drivers must also get their parents to sign the application for their Level 1 license, and parents are also strongly encouraged to mentor their teens as safe drivers well past the 50 hour requirement to obtain their license.
Unsafe driving habits and collisions are not limited to young drivers getting their licenses for the first time.
It was determined in 2008 that 61,010 car-deer crashes occurred with motor vehicles which accounted for about 19% of all vehicle collisions alone.
Today it seems that new technology is simply society's way of jumping on the band wagon to find a new scape goat for age-old problems we see on the roads every day. This includes our morning commute, traveling to our kids' events, the evening commute, visiting friends and family and simply crossing the street.
Texting while driving is simply one of the newest fads to blame.
.