Orlando Sentinel:

Ypsilanti Township woman files motion in Casey Anthony case

Posted on Fri, Jul 20, 2012 : 6:20 p.m.
An Ypsilanti Township woman managed to get a frivolous motion inserted in the court file of Casey Anthony, the Florida woman who was acquitted last year of killing her 2-year-old daughter after a high profile trial, the Orlando Sentinel reported.
Kathy VonHatten filed a motion asking a judge to find Anthony had violated her probation on a check fraud conviction, the newspaper reported. The motion has no basis in fact, the newspaper said.
VonHatten told the newspaper she wants authorities to take another look at the Anthony case.
Read the article in the Orlando Sentinel.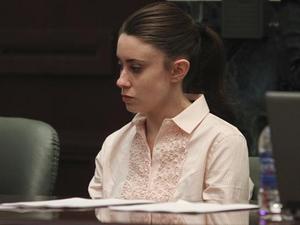 AP Photo