Housing market on display during 4th annual Ypsilanti Open House
Posted on Sun, Sep 30, 2012 : 5:57 a.m.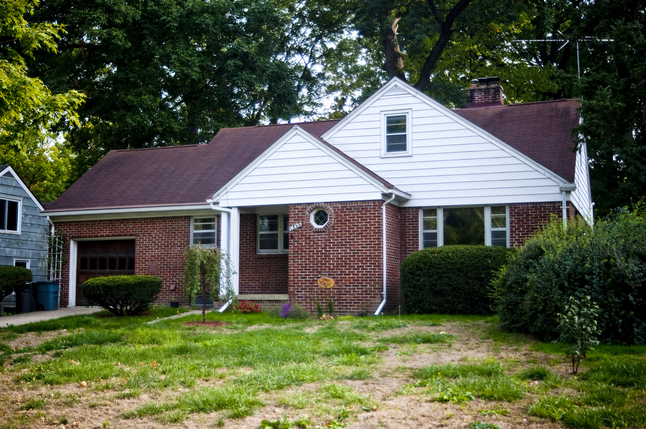 Joseph Tobianski | AnnArbor.com
Prospective home buyers will soon have a chance to see several available residential properties being showcased at the fourth annual Ypsilanti Open House.
The event takes place Oct.13 and will coincide with Eastern Michigan University's "Explore Eastern" event on the same day.
Real Estate One Realtor PJ Moffett, who is serving as the event coordinator, said it will allow people the opportunity to see what it's like to live in Ypsilanti.
"One of the things we stress is that this creates an opportunity for people that might be interested in exploring Ypsilanti."
The first open house in 2009 showcased 26 houses, and Moffett said this year about 25 will be shown by an assortment of real estate brokers in the area. In the past, Moffett has seen a large amount of first-time home buyers interested in the event, such as Greg Johnson.
Johnson, a first-time home buyer, found his home through last year's open house.
"We actually heard about it late, but we got involved, went and looked at a bunch of houses," Johnson said. "It simplified the process and it was nice to have an organized grouping of houses that were all in our price range."
Joseph Tobianski | AnnArbor.com
The Ypsilanti housing market has been "very steady" over the last year, Moffett said.
"My personal fall business is much stronger than it has been in the last several years," Moffett said. "We're not seing as much appreciation as home owners would like, but the market is good and strong."
August data from the Ann Arbor Area Board of Realtors show that overall area residential property sales are up 15 percent compared with last August. However, inventory is still lagging, with the total number of listings down 7 percent from last year.
For Ypsilanti, 32 new listings occurred last August compared with 24 this August. Twenty-one properties were sold last August for an average sale price of $119,038. This year, 29 were sold but the average sale price fell to $96,719.
Moffett said because of the economy, appraisers have had a "rough road" in determining the value of homes.
"I think the economy is working on rebounding very slowly," Moffett said. "The economy has changed. People want to move forward with their lives and we really do have a very high quality home life in Ypsilanti."
"If you look at what a buyer would be willing to pay for a property, it tends to be 10 percent higher than what the stats say," she said. "That gets you into the challenge of what appraisers have."
The house Johnson and his wife eventually settled on was not originally part of the tour but he credited the event for putting him in touch with the right real estate agent. The property the family lives in now is located in the Normal Park area and was built in 1962.
"The style kind of just fit what we wanted," he said. "My wife works at Eastern Michigan University and she's close enough to walk to work and we're within one block of the bus stop."
The 2,100-square-foot property has four bedrooms and two baths with a large lot and an ample amount of trees. Johnson said he didn't have to do a large amount of renovations to the property.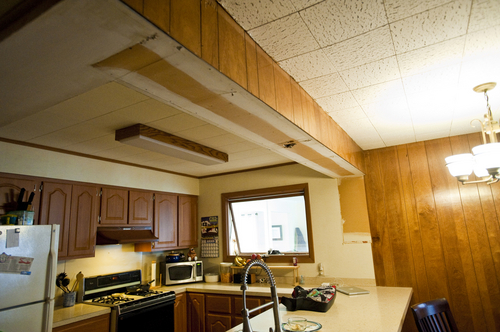 Joseph Tobianski | AnnArbor.com
"We've kind of done minor things and we've updated it to get it into our style," he said. "We've painted and tweaked the backyard."
Johnson and his wife are both from the Illinois area and moved to Michigan when his wife got a job at EMU.
"We kind of drove around the area and fell in love with it," he said. "Compared to places we've lived, it's more affordable. The houses are older and not slapped together."
Since he's moved to Ypsilanti, Johnson said he has seen a slow transformation occur in the city.
"We have had crime issues (in the city), I won't lie about that," he said. "When we moved here, the downtown was pretty sad, but we've never had any issues with our house in the five or six years that we've been here, it's gotten drastically better. It's a great place to live."
The housing event is from 10 a.m. to 2 p.m. Oct. 13 and will show houses as well as a few condominiums. The event website will soon have a map featuring all of the properties being shown on the tour, Moffett said.
The tour will begin at the Key Bank building at 301 W. Michigan Ave. and participants will be given an information bag. Representatives will be at each house to provide further information.