Athletics, staff concessions targeted in Ypsilanti's countdown to avoid pay-less paydays
Posted on Fri, Aug 10, 2012 : 5:57 a.m.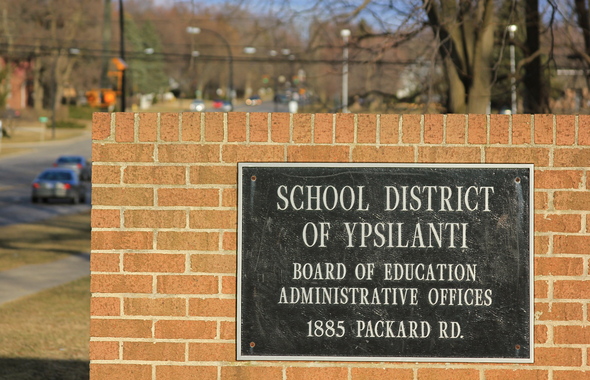 AnnArbor.com file photo

For students, the countdown has begun: 26 days until school starts.

But for staff at Ypsilanti Public Schools, the magic number is 35.

That's how many days the district will have to solve a cash flow problem that could leave staff members payless on Sept. 14 — the first payday of the year.

Realistically, the district would need a solution by Sept. 10 in order to process and issue paychecks on time, said Superintendent Dedrick Martin.

A failure to pay wages, salaries or other compensation owed to employees, or benefits owed to retirees, within seven days of the scheduled date of payment is listed as a potential trigger for a preliminary review. A preliminary review is the first of many steps toward the state possibly appointing an emergency financial manager to oversee the public body.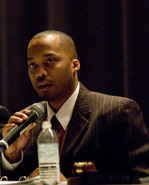 Ypsilanti officials found themselves with a cash flow problem after the
Michigan Department of Education
denied their request to borrow $14 million for the upcoming school year. YPS will be allowed to borrow about $12.7 million, Martin said. The district currently has a deficit of just less than $10 million.
On top of dealing with a financial crisis, leaders are juggling a campaign for a potential merger with Willow Run Community Schools and are trying to prepare for the first day of school.
Ypsilanti Public Schools administrators are weighing a number of ideas for cutting expenses in order to pay employees. Closing the high school pool was one idea tossed around by the Board of Education on July 23.
Girls swimming coach Andrea Stanczyk said she was told the pool will remain open for the girls' fall season.
"We weren't really concerned considering we've been using the pool all summer," she said, adding this year's team consists of about 25 swimmers.
Martin said whether the pool still could close for the boys spring season "depends."
"We'll see as we move through the school year," he said.
Martin had a similar response to whether or not the district would look to close any buildings sooner, rather than later. Ypsilanti's deficit elimination plan that was submitted to the MDE in May called for closing at least one building in 2013-14. Originally, Adams Academy, Erickson Elementary and New Tech High School were discussed as possibilities.
"We may to look at that," Martin said. "… But moving too fast or doing too much of the wrong thing is going to have a negative impact on kids' learning…
"Announcing all of our ideas upfront creates panic, and we are trying to guard against every time anyone says here's an idea, it turns into a giant research project. Ultimately, we have to get the school year started without too many wild goose chases … and half of (the ideas) probably won't end up coming to light anyway."
Recently, the district enacted a number of stipulations for high school athletics that, in total, are expected to save the district at least $222,000.
Ypsilanti reduced sideline cheerleading to a club sport and kept bowling at the club sport level, said high school Principal Robert Belous, even though bowling was on schedule to become a sponsored varsity sport at Ypsilanti this fall.
Belous, who also is serving as the high school athletic director, said as soon as school recessed for the summer, the district launched a participation analysis of all its sports programs — comparing what Ypsilanti spent per sport versus the number of kids that were participating. Cheerleading was reduced based on those parameters, he said.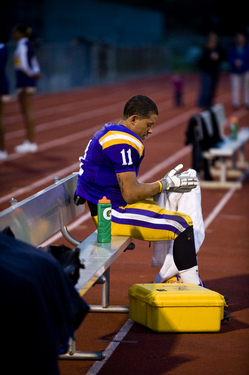 AnnArbor.com file photo
The high school also set a minimum number of participants for each sport. If a sport cannot garner at least that many participants, it also will be reduced to a club sport, which means the district would not pay for the team's transportation costs or coach's salary, Belous said.
He added the district would continue to cover the team's costs associated with competing in any Michigan High School Athletic Association state tournaments, however.
Sports teams that could be impacted by the new minimum numbers requirement — based on historic trends of declining participation, Belous said — are boys swimming, freshmen volleyball, freshman football, JV soccer, golf and cross-country.
Right now, he said all of the fall sports appear to be on track to hit their minimum participation numbers.
Busing overall for away meets was reduced as well. Now teams competing at the same school but in different sports — or varsity, JV and freshmen teams from the same sport — will ride together on one bus, Belous said.
The number of assistant coaches also was reduced for teams that indicated they could function with less staff. Belous said six assistant coaching positions for football and one for each boys and girls cross-country were eliminated, to name a few.
"We tried not to cut so deep that we killed any programs," he said of the cuts. "Is it ideal? Absolutely not. Ultimately we'd love to keep everything we have and increase opportunities, but it's not the situation we're in."
A short-term fix to Ypsilanti's cash-flow problem will have to include employee concessions, Martin said.
The district's three unions, the Ypsilanti Education Association, the Ypsilanti Support Staff Association and the Ypsilanti Principals and Administrators Association, have agreed to come back to the table to discuss further concessions for the 2012-13 academic year. The YPAA and the YSSA recently reached tentative contract agreements with the administration. The teachers union finalized its contract earlier this summer, taking about a 12.7 percent pay cut in salary, benefits, sick and furlough days, said YEA President Karen Siegel.
Siegel said the teachers union is waiting for the other collective bargaining units to finish up negotiations before agreeing to reopen the contract.
"At this point, we're not saying we will or we won't (agree to more concessions) but we are going to sit down and talk about it," she said. "It would be very difficult (for staff to take additional pay cuts). … We would have to see it would make a difference. If it is simply a cash flow problem, us taking a pay cut wouldn't necessarily help because that amount (of savings) would be spread out over 12 months. .. But we're willing to see what we can do."
The teachers at Ypsilanti Public Schools have a strong connection to the community and the district, Siegel said, adding the union intends to wait and see what the other bargaining units have given up.
The teachers union already agreed to delay non-salary payouts for teachers, such as longevity payouts to retirees and high school academic performance payouts for impactful teachers, Siegel said.
"It doesn't feel good," Martin said, to be asking staff to give more.
"It's obviously very frightening for people," Siegel said. "Teachers live paycheck to paycheck. Not getting them would put people's houses and families in jeopardy. ... But we really have to commend the board for looking at everything. There are no sacred cows."
Martin said the district did reduce support staff hours by 15 minutes per day and is contemplating another 15 minutes-per-day reduction.
He said, realistically, the district will be cutting "here and there" for the next several months to make any dents it can.