2 Ypsilanti Township residents accused of attempting to rob pizza delivery driver will face trial
Posted on Sat, Aug 25, 2012 : 1:03 p.m.
The two Ypsilanti Township residents accused of attempting to rob a pizza delivery driver in April will face trial after their cases were sent to the Washtenaw County Trial Court Tuesday.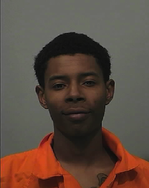 Courtesy of the Washtenaw County Sheriff's Office
Avantis Parker, 20, and Sophie Peak, 18, will be facing a lifetime in prison for allegedly pulling a handgun on a delivery driver and demanding money and the food that had been ordered. Parker is the one suspected of handling the gun while Peak has been implicated as an accomplice.
14A District Court Chief Judge Kirk Tabbey ruled there was probable cause that Parker and Peak committed the crime on April 24 in the 400 block of Bedford Drive in Ypsilanti Township. Tuesday's hearing was the culmination of a preliminary exam which began on June 21, which was then adjourned in order to get records from Cottage Inn pizza showing times of phone calls, among other information, court records show.
According to police, Parker approached the delivery driver and pulled out a gun, telling him he wanted both the food and any money the driver was carrying.
In lieu of actually giving Parker anything, the driver backed away from Parker, who then ran from the area, according to police. The driver reported the incident to the Washtenaw County Sheriff's Office.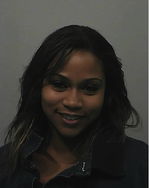 Courtesy of the Washtenaw County Sheriff's Office
After deputies arrived on scene, Peak apparently came out of an apartment in the area to claim the pizza she had ordered. Officials said she never paid for the food and went right back into the apartment.
Thinking this was strange, deputies accompanied the driver to the apartment to confront Peak and Parker answered the door. Police subsequently questioned him.
During questioning, Parker allegedly lunged toward a nearby blanket. Deputies managed to subdue him before he actually got to the blanket, which was hiding a handgun.
The two were then arrested and brought to the Washtenaw County Jail, where they were arraigned on charges.
Parker faces two counts of armed robbery, a charge each assault with intent to rob while armed and possession of a firearm during the commission of a felony.
Peak faces a lone charge of armed robbery.
The two will return to court for a pretrial hearing at 1:30 p.m. on Aug. 3 in front of Washtenaw County Trial Court Judge Archie Brown. Both Peak and Parker are free on bond.