Mlive:

Pure Michigan video featuring Ann Arbor, Ypsilanti pulled from YouTube

Posted on Sat, Sep 22, 2012 : 1:04 p.m.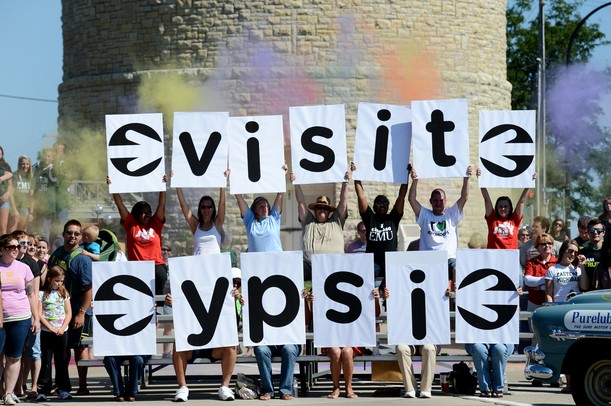 Melanie Maxwell | AnnArbor.com

The Pure Michigan sing-along video that featured Ann Arbor and Ypsilanti and 48 other communities across Michigan has been removed from YouTube, MLive reports.

Links that embed the video have been disabled. They all say the video is "no longer available due to a copyright claim by Songs Music Publishing."

The Ann Arbor portion of the video was shot at the Michigan Stadium and featured 40 members of the University of Michigan Marching Band, 40 cheerleaders and 25 dance team members.

More than 100 people showed up for the Ypsilanti shoot at the water tower on Cross Street to participate in a 5-second clip to be featured in the promotional video.

The video featured a modified version of the song "Good Time" by Owl City and "Call Me Maybe" singer Carly Rae Jepsen.

It was created by Rob Bliss and Jeff Barrett and their Grand Rapids marketing firm Status Creative. Bliss and Barrett could not be reached for comment Saturday morning, MLive reported.

It had garnered nearly 2 million page views in less than two weeks.