Mayor Paul Schreiber seeks removal of Ypsilanti Housing Commission board president
Posted on Thu, Sep 6, 2012 : 5:39 p.m.
Ypsilanti Mayor Paul Schreiber has recommended city council remove the Ypsilanti Housing Commission's board president following months of financial and leadership issues.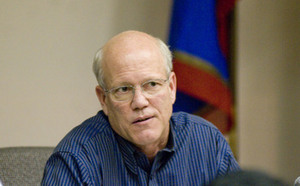 The City Council will decide at a special 7:30 a.m. Friday meeting whether it will approve a resolution effectively removing Ma' Cheryl Jones.
The decision comes nearly a month after the U.S. Department of Housing and Urban Development decided to transfer the commission's entire Section 8 voucher program to the Michigan State Housing Development Authority.
Schreiber met with HUD officials and City Council member Ricky Jefferson and Mayor Pro Tem Lois Richardson earlier this week to discuss changes that need to be made in order to move the commission forward.
"Some changes need to happen and tomorrow's meeting is a result of that," Schreiber said. "Housing commissioners cannot be removed unless it's by the consent of the mayor and I am consenting in this case."
Schreiber said Jones has been a commissioner for 20 years and he while he appreciates her service, the decision had to be made.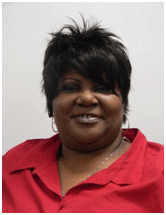 Courtesy Ypsilanti Housing Commission
"I think it's an accomplishment to be here for so long and I appreciate that but I believe we have to make this move for the commission to continue," he said. " I don't take this move lightly but I see no other choice."
"I'm just doing what I think is required to keep people in affordable housing."
In addition to Jones, Commissioner Bernice Ethington may possibly be removed in the near future as well.
Amy Grettum, an Ypsilanti resident, has been recommended by Schreiber to be on the board. Grettum, a U-M graduate, previously served as a MSHDA inspector in 2003 through 2005. While there, Grettum inspected MSHDA affordable housing units in the Detroit area.
All commissioners are nominated by the mayor and approved by the city council.
"That's my big gripe in this whole process," said Council member Brian Robb. "We have no oversight of these people. We have no recourse… If we can't hold the commissioners or the director accountable, the recovery plan is meaningless."
At the meeting, council also will discuss the YHC Recovery Plan. The plan outlines several changes HUD believes need to be made within the commission.
Jefferson said Director of the Office of Public Housing Willie Garret has approved the recovery plan and has drawn up an action plan as well.
The plan also will include a timeline to find the next director. Interim Director Eric Temple was appointed after former Director Walter Norris retired on Aug. 4, two weeks after the agency received a notice from HUD that said its Section 8 Voucher Program was facing a $228,407 shortfall.
Several council members have pressured the mayor at previous meetings to remove some of the commissioners which they believe to be responsible for the YHC's financial woes.
"We've got to do what we have to do," Richardson said. "We've got to preserve public housing."
Jefferson said council is looking forward to a "full recovery" at the YHC.
"We're grateful that the commissioners that remain have actually decided on their own to stay," he said. "Even when times are pretty difficult and they're in the heat of this downfall."