Blight beat:

Judge orders cleanup of Ypsilanti Township home with 13 inhabitants, raw sewage leak

Posted on Sun, Aug 19, 2012 : 12:30 p.m.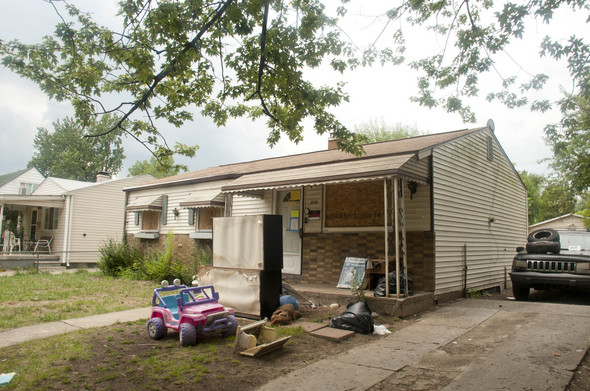 Tom Perkins | For AnnArbor.com
A judge has ordered an Ypsilanti Township home vacated, boarded and secured after a family of 13 was discovered living in it.
Township officials allege the landlord was refusing to fix extremely dangerous wiring and a pipe that was leaking raw sewage into a crawl space.
There also were too many people living in the 852-square-foot home. Township ordinance requires 150-square-feet for each inhabitant.
Eight children were living in the home at 1345 Rambling Road and the family has relocated, said Ypsilanti Township Building Inspector Ron Fulton. Washtenaw County Children's Protective Services was contacted.
According to a verified petition filed with the court, building inspectors found wall-to-wall dirty mattresses in the bedrooms, and wrote that the home is crowded with "things" and generally unsanitary.
Officials aren't sure of the family's whereabouts, but Washtenaw County Circuit Judge David Swartz entered an order prohibiting anyone from entering the property until the landlord and its owner, Joseph Heath, appears in court.
Fulton said the township is hopeful the judge will order the home repaired within 30 days, and he added that the township has had similar problems with Heath in the past.
The former tenants called the township because they were fed up with the landlord failing to return their calls or respond to issues in the home, Fulton said.
"Their concern was that they were renting this home and they knew they had too many people living there, but the owner refused to fix anything and refused to answer their calls," he said.
Fulton said a television plug put into the primary outlet began sparking, caught on fire and melted. When the plug was pulled out of the outlet, the metal prong broke off and remains a live electrical hazard that could have easily shocked one of the children.
The breaker box also was open and had nothing but live, bare wires hanging in a cluster, Fulton said.
"It is totally irresponsible and the fact that the owner never called them back to assist them obviously bothers me to no end," he said.