Funeral today for EMU student Julia Niswender as police continue to investigate death
Posted on Mon, Dec 17, 2012 : 9:44 a.m.
A funeral service is scheduled for this morning for Julia Niswender as police continue to investigate the the death the Eastern Michigan University student last week.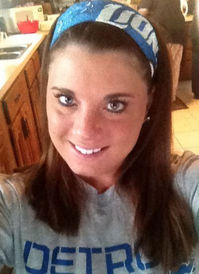 Photo from Facebook
Niswender's funeral service will be at 11 a.m. Monday at Redeemer Fellowship Church at 5305 Evergreen Dr., in Monroe. Burial will follow at Erie Union Cemetery.
Niswender, 23, and a junior at Eastern Michigan University, was found dead in her apartment about 9:30 p.m. last Tuesday in Peninsular Place apartments. The apartments are located in the 1000 block of Huron River Drive, across the street from the campus in Ypsilanti. Police were dispatched to the address to conduct a welfare check of Julia after family and friends had not heard from her in a couple of days.
Police have said they are investigating Niswender's death as an apparent homicide and are continuing to investigate, after preliminary autopsy results didn't provide investigators many more clues.
The autopsy report from the Washtenaw County Medical Examiner lists the cause of death as "pending," according to a release from Ypsilanti police. A toxicology report, which will take two to three weeks to complete, may reveal more information as to how the Eastern Michigan University student died, a police release said.
"There were no outward signs of trauma to the body; however, there are indicators of possible foul play," the release said.