Council members concerned as former Ypsilanti Housing Commission director receives $58K separation agreement
Posted on Wed, Sep 26, 2012 : 5:57 a.m.
The former executive director of the Ypsilanti Housing Commission is set to receive a $58,484 separation agreement and some city council members have openly expressed concern.
Walter Norris retired as director Aug.4 amid financial troubles facing the commission.
Tom Perkins | For AnnArbor.com
Prior to his retirement, Norris's contract was set to expire March 6, 2013. Norris had an annual salary of $105,686.88.
Council Member Brian Robb said he believes the agreement is an "embarrassment."
Interim Director Eric Temple acknowledged that many have questioned the circumstances surrounding Norris's retirement and whether he was asked to submit his resignation.
"We're hearing it, too, and I can tell you he retired," Temple said. "There's not anything I can say that he did anything but retire."
Norris will receive the following payments:
Accrued vacation pay as of Aug. 4: $7,962.52
Accrued personal leave as of Aug. 4: $2,032.44
Fifty percent of accrued sick leave as of Aug. 4: $21,323.88
Payroll continuation in a total amount of: $26,578.04
Two months health insurance continuation: $588
Of the above items, the first three were paid to Norris through payroll in a lump sum on Sept. 14. The payroll continuation will be paid in equal installments, which began Sept. 14, over a 90 day period. The health insurance continuation was paid in the form of a reimbursement check.
During the Aug. 14 city council meeting, YHC Attorney David Blanchard said the separation amount would include "things Norris was entitled to and not entitled to."
According to Temple, Norris was not entitled to the $26,578.04.
Temple said Norris was given that amount because as part of the agreement, he agreed that he would not accept medical insurance on a continuation basis. YHC employees are eligible to have half of their medical expenses paid for the rest of their lives upon retirement.
Norris opted out of this and instead asked to receive a payroll continuation, which equates to about three months or 90 days.
Temple said most YHC employees don't have the option to negotiate the terms of a retirement, but since Norris was a contract employee, he was able to negotiate.
"He was the only contract employee of the housing commission," Temple said. "When we retire, we are only eligible for what's on the books."
Temple said if Norris had chosen to continue to receive health care, it would have cost the YHC possibly $75,000 over the course of the rest of his life. The YHC thought this was the best option to move the commission forward, Temple said.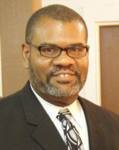 Courtesy Photo
At a recent meeting, council members questioned the amount of sick and vacation pay Norris received and asked why the YHC has no cap on sick time.
Temple informed council that over a 10 year period, Norris accumulated 800 hours of sick time. Temple said when an individual retires, that person is eligible to receive half of that time in a payment.
"Most people leave getting paid for at least 300 or more hours," Temple said. "I have accumulated hours also. We take our (guidelines) from the city."
Temple said Ypsilanti has similar measures in place for its employees.
In addition to the package, Norris is also eligible to receive a pension for an undetermined amount based of his years of service and annual income, Temple said.
The agreement also states that nothing prevents Norris from working with the YHC on a "consultant basis" at the sole discretion of the YHC. Temple said he doesn't expect this, but depending on the services, Norris could be compensated.
Temple said this part of the agreement is not uncommon and is normally placed in a separation agreement.
"It would be something we would have to negotiate, but I don't see that happening," he said. "If he just had to sign a document, he wouldn't be paid but he would for consulting. We have made it clear that there are no plans to at this time at all."
Jeffrey Smith | AnnArbor.com
Council Member Mike Bodary said he was "shocked" by the agreement and believes HUD should be asking questions.
"I'd like to speak with HUD and Mr. Willie Garret and get his reaction to see if he thinks the United States government should be paying for that," Bodary said.
Temple said the YHC has not received any communication from HUD regarding the agreement.
In an email sent to council members and Mayor Paul Schreiber, Garrett, the HUD director of public housing, said the agreement is under review by the agency.
To see the full separation agreement, click here: