Fire in Ypsilanti home displaces 5 residents
Posted on Wed, Feb 27, 2013 : 11:28 a.m.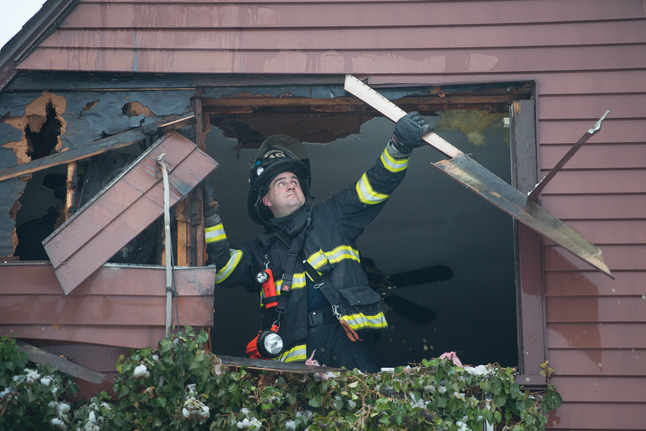 Courtney Sacco | AnnArbor.com
Five people temporarily are without residence due to a house fire at 712 Pearl St., according to Lt. Scott Maddison of the Ypsilanti Fire Department.
The department received the call at 4:23 a.m.
Maddison said the fire started in the basement and spread to the second floor through the void space of the first floor walls.
Courtney Sacco Annarbor.com
The fire department reported none of the residents required medical assistance.
"Everybody was out," Maddison said. "Nobody was hurt."
Maddison said the house was split up into three apartments. Although the building wasn't totally destroyed, it is uninhabitable due to fire, smoke, and water damage. No monetary estimate of damages is available.
Fire departments from Ann Arbor, Ypsilanti Township, Pittsfied Township and Superior Township assisted in putting the fire out.
The cause of the fire is still under investigation.