Ypsilanti Mayor Paul Schreiber: City must make $3.9 million in cuts
Posted on Wed, May 30, 2012 : 5:58 a.m.
During the Ypsilanti City Council's final special budget meeting, Mayor Paul Schreiber said the city needs to act fast and make a total of $3.9 million in cuts and expenditures per year in order to stabilize the city's budget and not have a deficit year to year.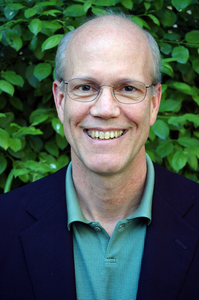 File photo
On June 5, the council will have its first reading of the proposed budget and a second and final reading will be held June 19.
"We have a large deficit in front of us and what I see is if we keep current revenues and current expenditures, our deficit is going to be $4 million in fiscal year 2016, $4.6 million in 2017 and $1.5 million just for next year," Schreiber said.
"City staff is presenting a proposal that would shoulder off $1.2 million of that with the combination of not transferring money to the motor pool from the general fund and also the reduction in the fire department's seven positions."
Schreiber said a possible revenue generator might be a solid waste use fee or some sort of fee associated with the solid waste fund. The mayor said this might stave off the $330,000 transfer fee from the general fund to the solid waste fund.
Schreiber also brought up the idea of asking voters for a water street bond in November despite the fact residents voted against the Water Street debt retirement millage during the May 8 election.
"That would not cost the city any money to do that," he said. "It would be about $1.2 million in revenue and we could cut back on the expenditure cuts. I think that would help quite a bit. I just think council has to decide if we want to ask for a revenue increase."
Several councilmembers opposed the idea of asking for the bond.
"What are you smoking?" said council member Peter Murdock in response to Schreiber's suggestion. "I haven't seen anyone who was opposed to the Water Street millage last time that would be willing to support it now. I think that's dead. In my perspective that's not very realistic, it just kicks the can down the road."
Even though Murdock didn't like the idea of the bond, he acknowledged that without revenue prospects, the city will likely face more troubling times.
"Without any new revenue, the cliff is just going to get bigger and deeper and we're going to go over it," he said.
The mayor said he was open to further suggestions but he didn't have any other ideas as to how to increase revenue.
"We have to take a very macro feel to it and decide what revenue increases we're going to go for," Schreiber said. "If we don't do anything, we will have to make cuts. If we don't do it, someone else is going to do it for us."
Council member Michael Bodary said it's too fresh in voters minds and there's no sudden way to "wake them up" in order to secure necessary votes.
"The city's going to go down the drain in two years," Bodary said. "We have to make the cuts that we know of now. We have to cut seven firefighters and not fill any open positions. Perhaps in 2014 after these cuts have been made and they realize what it costs them in services, they'll soften up."
Council member Daniel Vogt said voters took an "enormous gamble" with the city's future.
"I think we have to follow their choice," he said. " I hate to even say this and I find myself forcing the words out of my mouth, but I think we need to cut further in police and firefighters… Even if it causes severe hardship down the road. It will be terrible but I don't think anything else will succeed."
Mayor Pro-Tem Lois Richardson said while she realizes cuts are a necessity at this point, she believes reducing city services and jobs are not the only option.
"To cut firefighters at this time will certainly be a mistake," Richardson said. " Something I've said sitting in this seat over the last 12 years is that we have to look for revenue aside from taxes. As much of what I disagree with what our governor has done, he has been outside of the box. We can cut and cut and cut, but we're going to get to a certain point when they're knocking at our door with an emergency manager."
City Clerk Frances McMullen said her department has been examining the possibility of decreasing the work week for city employees by adding a furlough day. The city may consider decreasing the work week from five days to four. If implemented, the city would save about $230,000.
"The workload would not change, it would just change the amount of time we would have to do it," McMullen said. "We wouldn't be able to turn around things as fast as usual, but the staff seemed to not be opposed to the furlough day because we would be closed every week on the same day."
During the audience participation portion of the meeting, City Treasurer Kimberly Teamer addressed the council after a remark was made by a council member during a past council meeting about the possible combination or elimination of her job.
Teamer has worked for more than 21 years in the city, with the last 15 as interim and eventually city treasurer.
"I understand there are other positions in this city that were created and not in the charter that would save the city more money than cutting or combining the city treasurer position," Teamer said. "It would be a sad day to see a person that has given 21 years of service and only four years left to retirement to be told that you no longer have a job."
"There has been no council deliberation on that and its been no council decision on that its all part of the process," Schreiber said. "We're just trying looking at the options. We're not even close to a decision on that."