Ypsilanti-Willow Run merger planning retreat focusing on district's design
Posted on Tue, Jul 17, 2012 : 12:26 p.m.
The direction for a possible new school district in eastern Washtenaw County will be set Wednesday and Thursday this week, and public input could not be more crucial, said Washtenaw Intermediate School District Superintendent Scott Menzel.
The district that could emerge from Ypsilanti and Willow Run schools consolidation could be groundbreaking and bring economic prosperity to the east side of the county, Menzel said.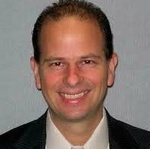 The public is asked to RSVP for the merger planning retreat that is scheduled from 8:30 a.m. to 3:30 p.m. Wednesday and Thursday at
Washtenaw International High School
, 510 Emerick St., Ypsilanti.
The retreat's focus will be the strategic design of the new district.
Menzel said the two days are structured in such a way that it's important for people to commit to attending both days for the full amount of time.
"We know it's hard for people to take from morning to afternoon off to do this, … but if they have the time and ability, we really want a broad cross section of the community," he said.
The WISD can accommodate up to 100 people for the two-day retreat. Lunch will be provided both days, which is why officials are asking for an RSVP. Coffee and water also will be available in the mornings.
"The question we have to be answering is: Can (Ypsilanti and Willow Run) continue to exist as independent entities, given their current realities? And I don't believe that they can," Menzel said.
"Both districts are in a death spiral — that's really what it if — and I don't see any way out but unification. … If we don't do this, if we miss this (opportunity) — the moral implications, not to mention its economic imperative — it would be detrimental to the region."
Menzel emphasized Ypsilanti and Willow Run's rock-bottom test scores.
A recent data report shows how scores on the Michigan Education Assessment Program (MEAP) exam have dropped rapidly in Willow Run throughout the past four years, from 28 percent of third-graders testing proficient in math in 2008-09 to 4 percent in 2011-12. Similarly, eighth-grade math proficiencies fell from 45 percent proficient in 2007-08 to 10 percent in 2011-12.
"These are supposed to be predictors of success," Menzel said.
He admitted the test scores are bleak, but said there are research-based strategies out there for improving student achievement.
"And that's why we brought in (the) Lead and Learn (Institute) for the (strategic design) retreat," Menzel said. "They have national experience with turnaround school districts like us. We know we can change the academic trajectory, but not with the cuts that are required to balance the budgets each year with the way things are now."
He said consolidation is a chance at creating a new school system — one that employs the strategies and the people that are best fit for the community of Ypsilanti, its students and its unique challenges and strengths.
"People think schools always look a certain way, but it doesn't have to look that way," Menzel said. He cited Ypsilanti's New Tech at Ardis, Washtenaw International High School and W-A-Y (Widening Advancements for Youth) as examples, adding New Tech has a long list of students waiting to get in.
He said one of the most frequently asked questions about the consolidation is what will happen to the districts' buildings.
"There is an approach to learning that is not building dependent."
He said this is a chance for school officials to do "creative things," and that structure-based curriculum delivery is the most expensive way.
"We have to target what parents want, the types of educational opportunities that will lead to improvements in achievement and the supports that kids need — before we decide which assets we are going to use," Menzel said. "We have a unique opportunity to really reinvent how the educational experience is delivered in eastern Washtenaw County."
Wednesday and Thursday's retreat will focus on developing the strategic direction of education at the possible new district.
Menzel said Washtenaw County has six colleges and universities within its boundaries. The Willow Run airport is an asset to the community and the soon-to-be second international trade crossing between Windsor, Ontario, and Detroit will bring many benefits to the area as well, he said.
Menzel said quality schools are a key part of a "larger vision" for revitalizing the region. The Ann Arbor/Ypsilanti (A2Y) Regional Chamber, the Eastern Leaders Group and SPARK East are all in support of the consolidation effort, he said.
"They know attracting new business and having good schools are … hand in glove," Menzel said.
Andy LaBarre, vice president of government affairs and administration for A2Y Chamber, said, from the chamber's perspective, it is important the schools on the east side of the county have "every chance at success."
"We think with this merger, it will allow (officials) to bring the strengths of each district together, and the end result will be a population of students who have the needed and necessary skills to be part of our workforce, whether it be immediately for those students who have jobs during high school, in the short term just out of high school or in the long term after college," LaBarre said.
To RSVP for the two-day strategic design retreat, contact Emma Jackson, public relations director for the WISD, at ejackson@wash.k12.mi.us or (734) 994-8100, ext. 1321.