Ypsilanti man accused of sexually assaulting 3 boys has examination postponed due to added charges
Posted on Tue, Sep 25, 2012 : 1:28 p.m.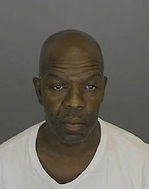 Courtesy of WCSO
A district court judge adjourned a preliminary examination Tuesday for 53-year-old Leonardo Devinci Christian, the Ypsilanti man charged with sexually assaulting three boys and possibly exposing them to HIV.
Christian's attorney, Michael Vincent, asked Judge Richard Conlin in the 14A-1 District Court for a two-week adjournment in light of the eight additional charges filed last week. The new sexual assault charges date from 2006 and are similar in nature to the initial charges brought against Christian. Ypsilanti police said the two victims who recently stepped forward to report the incidents were both 15 years old when they occurred.
Conlin granted the adjournment and postponed the preliminary examination until Oct. 9.
Christian was first charged last month with several counts of criminal sexual conduct charges, including one charge of exposing the 14-year-old male victim to HIV, which causes AIDS. Christian met the 14-year-old boy at the charity Christmas dinners he hosts.
In all, Christian is charged with second-degree criminal sexual conduct, criminal sexual assault — assault with intent of sexual penetration, four counts of third-degree criminal sexual conduct, victim between 13 and 16, three counts of sexual penetration with an uninformed partner when there's risk of AIDS, two counts of accosting a child for immoral purposes and two counts of fourth-degree criminal sexual conduct, victim between 13 and 16.
Christian remains at the county jail on a $300,000 cash bond.