community wall links:

Ypsilanti Garden Club hosts garden walk during Heritage Festival; Ann Arbor Farmers Market celebrates 93rd anniversary

Posted on Fri, Aug 3, 2012 : 9:27 a.m.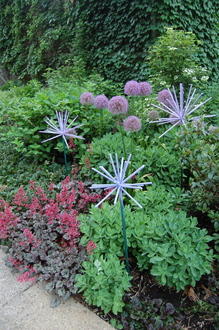 AnnArbor.com file photo | Janet Miller
From the Ypsilanti Garden Club's 14th annual garden walk to the Ann Arbor Farmers Market celebrating its 93rd year, here's a roundup of some of the stories posted on AnnArbor.com's Community Wall this week:
By: Gardener: 14th Annual Ypsilanti Garden Walk
The Ypsilanti Garden Club selected six beautiful late summer gardens for this year's tour. Gardens featured include a community rain garden with 1,500 native plants… (and) an extensively landscaped two-acre property.
By: A2 Parks: Ann Arbor Farmers Market turns 93 this weekend
On Saturday, Aug. 4 from 7 a.m. to 3 p.m., the market, located at 315 Detroit St. in Kerrytown, will celebrate its birthday and its customers!