Ypsilanti District Library holding fundraisers to renovate Teen Zone
Posted on Fri, Apr 9, 2010 : 3:30 p.m.
The Ypsilanti District Library is aiming to renovate its teen space at the Michigan Avenue location, and hopes the public will help with the project by participating in a couple of fundraisers.
The Spring Plant Sale has already started and will run through May 1. Go to any Ypsilanti District Library location and ask for the green order form at any public service desk. Options include flats of flowering annuals, organic herbs and vegetable seedlings, hanging baskets, flowering and landscape perennials. All of the plants will be provided by local Michigan gardeners, according to a press release.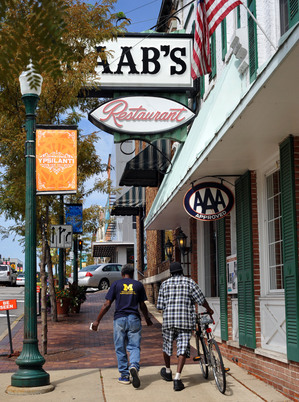 Orders are due by May 1, and the plants will be available on May 15 at the library's Whittaker Road branch between 11 a.m. and 3 p.m. There will also be a used book sale that weekend hosted by the Friends of the Ypsilanti District Library.
Patrons can also help by dining at Haab's Restaurant on Sunday, April 18 from 11 a.m. to 9 p.m. Ten percent of the proceeds will go to the Teen Zone at the library. Haab's is located at 18 W. Michigan Ave. in Ypsilanti.
The new Teen Zone will offer more computers, additional teen materials and teen-friendly seating, a press release said.
The goal of the fundraisers is to raise $25,000, which will go into implementing the conceptual plan made by Penchansky Whisler Architects.
If you would like to make a donation outside of the fundraisers, call the library at 734-482-8110. Donators offering $1,000 or more will be eligible for a commemorative glass plaque on the Wall of Honor at the Whittaker Road branch. Visit www.ypsilibrary.org to learn more.