Ypsilanti City Council candidates sound off on issues
Posted on Wed, Aug 1, 2012 : 5:59 a.m.
Ypsilanti residents living in Wards 1, 2 and 3 will vote in the Aug. 7 primary to decide who their City Council representatives will be.
Since all candidates are running as Democrats, the primary is especially important because it most likely will determine who gets elected to council during the November election — unless someone runs as a write-in candidate.
The candidates shared with AnnArbor.com what they believe are important issues facing the city.
Ward 1 candidates
Tyrone Bridges, 43, a former Ypsilanti human relations commissioner, is making his third attempt at running for a Ward 1 seat. Bridges unsuccessfully ran against Ricky Jefferson and Juanita House in 2010, and current Mayor Pro Tem Lois Richardson in 2000.
Bridges said he's running largely because he believes Ward 1 residents are greatly "underrepresented."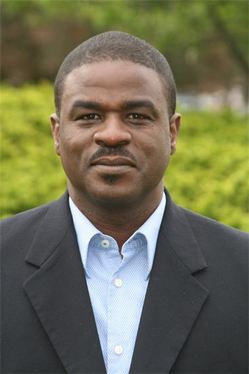 Courtesy photo
"There is no Ward 1 representative on the Water Street Committee," he said. "The city has not looked into patronizing African American small business owners. There's room for tax credits for that."
Bridges said it's imperative for Ypsilanti to begin marketing itself in a way that will draw in new business from outsiders.
"We need to spark some economic growth in our city," he said.
Crime in Ward 1 is a major concern, Bridges said. Growing up on the southside of Ypsilanti provided Bridges an insight into changes he believes need to be made.
"My goal is to be more proactive," he said. "We can find ways to create jobs for the youth in the community because they don't have anything to do."
Steve Pierce, 49, runs Wireless Ypsi, and was a prominent volunteer and treasurer in the Stop City Income Tax group. Pierce previously ran in the 2006 mayoral primary but was defeated by Mayor Paul Schreiber.
Pierce said he has three concerns that are crucial to turning Ypsilanti around: Ensuring the continuing financial viability of Ypsilanti without relying on higher taxes; focusing limited tax revenues on core city services, such as police and fire; and improving ordinance enforcement and city responsiveness in Ward 1.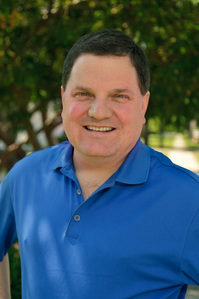 Courtesy photo
"My position is that the people of Ypsilanti, particularly those in Ward 1, cannot afford any more financial burden while still struggling to recover from the greatest recession in generations," Pierce said. "At the time, I was challenged to offer alternatives to raising taxes, and that is exactly what I intend to do."
Because of the city's current financial situation, Pierce believes it should redirect its resources to the basics of city management and avoid "costly distractions" such as the Water Street development project.
"(The project) left us with $30 million in debt that has effectively taken many police officers and firefighters off the streets," Pierce said. "I hope to facilitate the quick development of this property, to return it to the tax rolls and close the book on this chapter."
Ordinance enforcement is an important part of maintaining good neighborhoods, Pierce said. Crime can be reduced by litter pickup, graffiti removal, property upkeep and other things, he said.
"There is a perception in Ward 1 that the city is less concerned about enforcing the rules on our Ward than in the more "high profile" areas of Ypsilanti," he said. "My role will be to ensure an equitable distribution of enforcement efforts and city services, without the need for connections at City Hall."
Incumbent Lois Richardson said during her term, she has worked on and supported several successful city projects.
"One project I was happy to give my support to was the rehabilitation and rebuilding of Hamilton Crossing formerly known as Parkview Apartments," Richardson said.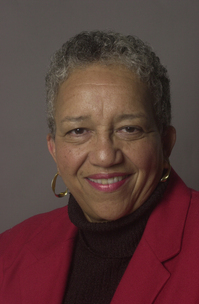 File photo
Richardson also supports maintaining fire and police safety, senior issues, recreation and the rebuilding of the Rutherford Pool.
The council recently hired City Manager Ralph Lange to help move the city forward, Richardson said.
"We must work together to continue building an economic base and improve community life by making health and safety a priority," Richardson said. "Ypsilanti is going through some tough and challenging times but you have a voice. As the sole female voice I have been empathetic to the issues concerning our families and our future."
Richardson is involved in the Ypsilanti community and in addition to being on the council, serves as an associate chaplain for the Washtenaw County Jail as well as a member of the Parkridge Community Center Advisory Board.
Ward 2
Eastern Michigan University professor Susan Moeller is running unopposed in the Democratic primary after council member Mike Bodary recently announced he will not seek re-election to spend more time with his family and focus on his job. Moeller has been a faculty member at EMU since 1990 and also serves as the EMU American Association of University Professors faculty union's president. Moeller could not be reached for comment.
Ward 3 candidates
Mike Eller, 45, a lifelong Ypsilanti resident, is the owner of local business Populist Cleaning Company. Eller has never held public office but said his business background might give him an edge.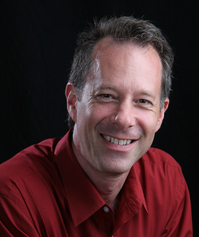 Courtesy photo
"We need to make Ypsilanti as business-friendly as possible," Eller said. "I'm invested in the community and I've got some skin in the game. Ypsilanti makes it difficult to do business here. We have to find more ways to create revenue."
Eller said the city needs more money coming in but increasing taxes is not the way. Eller also served as a volunteer for the Stop City Income Tax group. Keeping taxes as low as possible makes the community more attractive for homeowners, he said.
"It's a proven fact that people who are considering where they're going to live that the two things they look at is whether or not it's a safe area and can they afford to live there. If they cant afford to live here or do business, we lose those opportunities."
Eller said the current council is "out of touch" with the sentiments of residents.
"Clearly council and the residents aren't seeing eye to eye on certain financial issues," Eller said referencing to the city income tax and Water Street millage. Maintaining the core services should be first and everything (else) second."
Current council member Pete Murdock, 69, has been a part of the Ypsilanti political scene for many years. Murdock was elected to city council three years ago after spending 15 years out of public office. Murdock became mayor in December 1982 through 1987.
Murdock said moving forward, the city needs to address its serious financial issues.
"We're going to continue dealing with this and that will take a lot of work," he said. "Water Street is an issue that we need to deal with and attempt to resolve it as expediously as possible.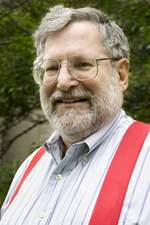 File photo
Murdock said making the community appealing is something he plans to continue working on.
"We need to emphasize our diversity and anti-discrimination practices," he said. "We have one of the most anti-discrimination ordinances in the state and that's important."
Developing the city's transportation system is important to the city's "economic survival."
"We need to maintain public transportation," he said. "We need to do everything we can to get the commuter train to stop in Ypsilanti. We're also currently looking at street dieting so the streets are more pedestrian friendly. We need to have an environmentally conscious community."
Ted Windish, 52, has run twice for council but lost in 2008 and 2010. Windish said one of the many things council needs to focus on is creating ways to generate revenue aside from taxes.
"In 2008, I promised I would perform the mind-numbing task of studying the budgets to find the least painful cuts possible and I still mean it," Windish said. "... I will work with the city manager and other council members and listen to ideas."
Windish said focusing on empty properties and retail vacancies should be a top priority of the city. He's proposing actively seeking out potential business owners.
"I don't mean changing the mix, I mean filling what we have," he said. "We should analyze turned down applications as well as neighboring businesses and review ordinances and codes with an eye on encouraging business."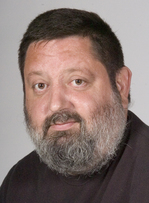 File photo
"Staying lean" and lower tax rates during the recovery is what's needed, according to Windish.
"We can then be competitive with our neighbors and hopefully annex whole sections as we attract new businesses, renters, and property owners to within our existing borders," Windish said. "Business means jobs and that means more demand for our housing and that means momentum. Working closely with other council members is essential to creating and sustaining the momentum which could throw us into a wonderful period of growth not seen since the 1940s'."