UPDATED:

Number of West Nile virus cases in Washtenaw County now at 5

Posted on Tue, Sep 18, 2012 : 12:12 p.m.
Editor's note: This story was updated at 3:25 p.m.
The number of West Nile virus incidences in Washtenaw County rose from three to five this season, according to data released Tuesday by the Michigan Department of Community Health.
The state's health department records the total number of positive test results of human cases and blood donations.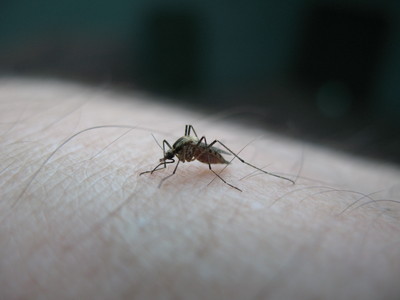 The two newest incidents of West Nile virus in the county were found in blood donations, according to Washtenaw County Public Health.
Health officials reported in August that a Washtenaw County woman between the ages of 75 and 85 was the first person in the state to die from West Nile virus this year. Soon after, a second positive identification of the virus was reported in the county.
The number of human cases in the county remained at two until the first week of September, when a third person was reported sick from the virus.
Cases of the virus have reached epidemic levels in Michigan and across the country this year. In Michigan, the majority of the 183 positive test results and eight deaths linked to West Nile are in Kent County and in Wayne, Oakland and Macomb counties, as well as the city of Detroit.
Mosquitoes are responsible for transmitting the virus from infected birds to humans. Experts stated earlier this summer that the hot, dry conditions were perfect for an epidemic of the virus.
The risk for contracting West Nile virus is relatively low.
One out of five people bitten by a mosquito infected with West Nile virus will get sick. Of those that get sick, one out of 150 people may develop serious, neurologic forms of the disease, including meningitis and/or encephalitis.
The mortality rate for those that are severely ill is about 10 to 11 percent.