community wall links:

Weight Watchers president Florine Mark makes donation to U-M Cardiovascular Center; workshop on bullying held in Ypsilanti May 8

Posted on Fri, Apr 27, 2012 : 9:48 a.m.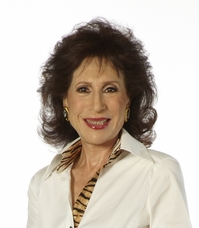 publicity photo
From Weight Watchers President Florine Mark giving more than $16,000 to the U-M Cardiovascular Center to Restoration Inc. sponsoring a forum on bullying, here's a roundup of some of the stories posted on AnnArbor.com's Community Wall this week:
By: Laurie: Weight Watchers Group President & CEO Florine Mark Supports Women's Heart Health with $16,247 Donation to U-M Cardiovascular Center
Weight Watchers Group President and CEO Florine Mark presented checks totaling almost $50,000 to representatives of three local medical institutions April 18. The monies will be used to advance women's health in metro-Detroit.
By: Angela Verges: Bullying...A look at both sides-A community problem
Restoration Inc. (a non-profit organization) is presenting a parent/child work shop about bullying. The workshop will take place on May 8, 6:30-8:30pm at Strong Tower Ministries, 134 Spencer Lane, Ypsilanti, 48198.