community wall links:

WCC student filmmakers win Michigan Emmys; Saline Girl Scouts get tour of U.K., trip to Olympics

Posted on Fri, Jul 13, 2012 : 10:07 a.m.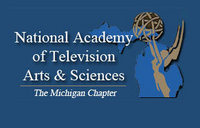 From two community college students winning Michigan Emmys to Saline Girl Scouts taking a special trip to the summer Olympics in London, here's a roundup of some of the stories posted on AnnArbor.com's Community Wall this week:
By: Janet Hawkins: WCC Student Filmmakers Win Emmys
Two WCC digital video students won state Emmy Awards and three others were nominated.
By: J.C. Parikh: Trip of Olympic proportions for Saline Girl Scouts
On July 19, Kathy Van Buren, a troop organizer for Cadet Seniors and Ambassadors in the Saline area, will take four girls on a trip to the the United Kingdom. The last half of their trip will be spent in London where they will stay at Pax Lodge, one of four Girl Scout World Centres, and take in three days worth of Summer Olympic events.