Warm the Children
Volunteer shopper reflects the kindness of Warm the Children
Posted on Sat, Jan 1, 2011 : 9:01 a.m.
For volunteer shopper Anna Gebstadt, it's the fact that Warm the Children goes directly to helping kids that has kept her coming back the past five years.
"I have a soft spot for kids," she says. "No child should be cold."
Gebstadt started with the program through her church. But when wanted to be more involved, she contacted WTC directly.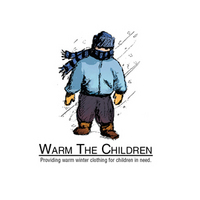 Her goal every year is to shop with five more families than the previous year. Last year, she shopped with 25 families.
When shopping, Gebstadt makes sure the families get the "biggest bang for the buck."
"I tell them to put in more rather than not enough."
And if they do go over a little, Gebstadt always makes sure she has some cash in her pocket to cover it. She points out how easy it is to blow a couple bucks on coffee, so why not on warm clothes that make a difference?
"I probably get the biggest kick from watching the kids," she said. They express their appreciation in many ways, but Gebstadt said it is their eyes that tell her the most.
"It's a double-edged sword," she says of working with the families. It's rewarding to help the children, but at the same time they are hurting and having to go without.
Gebstadt is just one of the many volunteers and donors that make Warm the Children a success.
We're almost done with our 2010 campaign, but we still have kids to help.
Our goal is to raise $250,000 for the kids in this area. You have helped raise over $184,000. Through our Facebook campaign, we have raised close to $1,000 alone. But we can do more.
AnnArbor.com along with our fiscal partners United Bank & Trust and the Ann Arbor Community Foundation absorb all overhead costs, meaning we can get your donations to the families who need them.
You can donate online at the Warm the Children web page at www.AnnArbor.com/warmthechildren.
Donations can also be made by mail. Visit www.AnnArbor.com/warmthechildren to download the donation form and address it: c/o United Bank & Trust, PO Box 1127, Ann Arbor, MI 48106-1127.
You also can stop by the AnnArbor.com Community Space to donate and get a cup of coffee, donated by the generous coffee roasters in the area. The Community Space is located on the ground floor at 301 E. Liberty St., in downtown Ann Arbor.
You can also make donations in person at any United Bank & Trust branch in Washtenaw County.