Veterans to receive photo IDs to reap discounts at private businesses
Posted on Sun, Aug 12, 2012 : 12:22 p.m.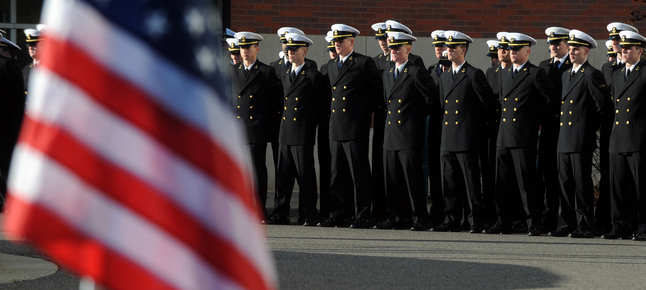 Lon Horwedel | AnnArbor.com

For the first time, veterans in Washtenaw County will soon be able to receive a photo identification card.

The cards primarily are intended for use at businesses to show staff the individual is a veteran and is eligible for special discounts or offers that may be available.

Peer pressured by the actions of other Michigan counties on the same issue, Washtenaw County Clerk Larry Kestenbaum initiated a resolution later approved by the Washtenaw County Board of Commissioners at its August meeting to begin issuing the ID cards.

Veterans record their military discharge status in the county clerk's office. The office will soon be prepared to also issue a photo ID to veterans at the same time, for a fee of $10, likely by September.

Equipment the clerk's office currently uses to print photo IDs for permits to carry a concealed weapon will be used for the veteran IDs, Kestenbaum said.

The fee will be used to primarily cover the cost of materials and staff, and will not bring in revenue for the county, Kestenbaum said.

The Washtenaw County Department of Veteran's Services will be able to cover the $10 fee for the ID card should an individual not be able to afford it, said Director Michael G. Smith Jr.

The U.S. Department of Defense is not required to issue photo IDs to veterans once they are discharged from the service.

While many veterans have cards that identify their status because of their enrollment in the Veterans Affairs Healthcare System, others only have paperwork that's difficult for businesses to decipher, Smith said.

"Businesses often advertise heavily to veterans," Smith said.

Among others, a number of national business chains offer discounts to veterans, including Lowe's, Applebees, Golden Corral and Krispy Kreme, Smith said.