video:

University of Michigan students participate in search for largest salamander in North America

Posted on Mon, May 28, 2012 : 11:35 a.m.
Ten University of Michigan students participated in the annual amphibian-hunting trip to the Great Smoky Mountains National Park in Gatlinburg, Tenn.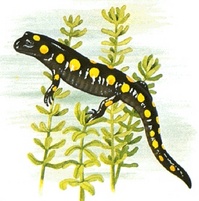 From Animal Planet
Each year, students enrolled in the university's biology of amphibians and reptiles course spend several days searching for salamanders and other amphibians.
The highlight of the trip is the hunt for giant hellbender salamanders, which live under flat rocks in cold, fast-moving streams. Hellbenders can grow up to two-feet in length and are the largest aquatic salamanders in North America.
Check out this video for information about this year's trip.