Michigan Daily:

University of Michigan sees uptick in early applications

Posted on Fri, Jan 11, 2013 : 9:42 a.m.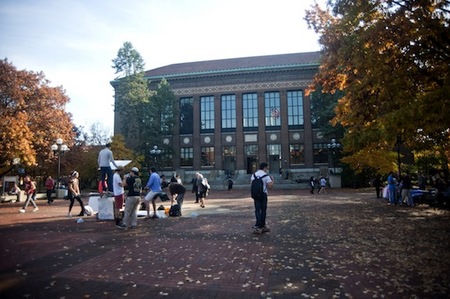 University of Michigan is seeing an uptick in early applications for undergraduate admission.

According to The Michigan Daily, the school had released roughly 22,000 decisions on early applications by Dec. 24, an increase of 3,000 from the year before.

The growing number of applications is making early acceptance more competitive.

"The quality of the applicant pool remains strong even with the increase in applications, making our decisions even more difficult," Erica Sanders, managing director of undergraduate admissions, told the Daily.

The early action deadline this year was Nov. 1. All other undergraduate applications are due February 1.