University of Michigan ranked among the best colleges to work for in 2012
Posted on Mon, Aug 6, 2012 : 4:21 p.m.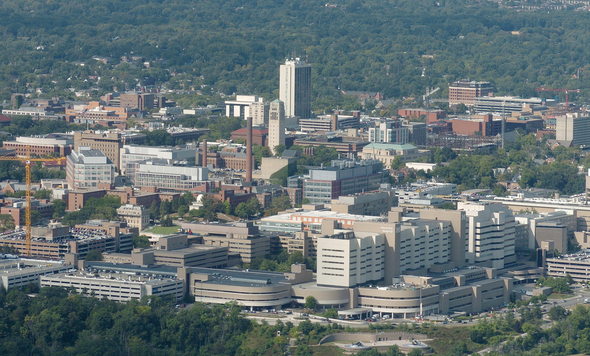 The Chronicle of Higher Education named the University of Michigan's Ann Arbor campus one of the best colleges to work for in 2012.

The Chronicle surveyed roughly 47,000 faculty and staff at 294 institutions and ranked 103 schools as among the best institutions at which to work. U-M received an honor roll distinction, the highest ranking, along with 29 other large four-year schools.

The Chronicle survey found that U-M staff members think they have a strong voice at the school and rated U-M positively in nine of the 12 categories evaluated, including confidence in senior leadership and job satisfaction.

According to the Chronicle's analysis, the level of diversity and strength of career development programs at U-M could be improved, along with the relationship of faculty and their departmental supervisors.

U-M President Mary Sue Coleman said the survey "affirms the collaborative community [staff have] helped to build on our campus."

This marks the fifth year the Chronicle has produced the list. Each year, U-M has been ranked as one of the best colleges at which to work.