With Video:

'Margarita Don' revs up UM tailgate party with gas-powered blender

Posted on Fri, Oct 19, 2012 : 12:50 p.m.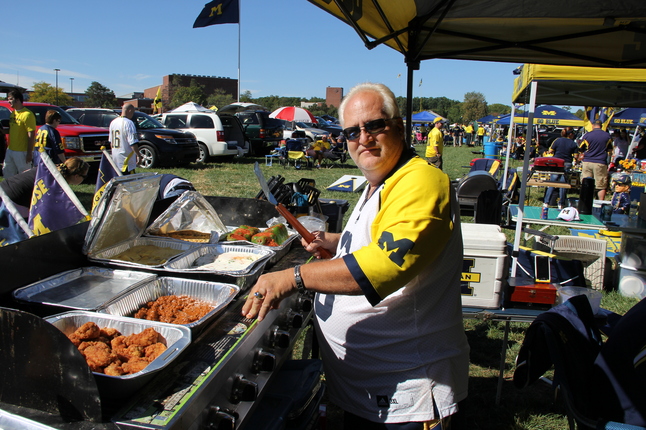 Ben Freed | AnnArbor.com

Don "Margarita Don" Force has been coming to home football games at the Big House for the past 10 years. Although there are people who tailgate with big grills, loud music, and lots of alcohol, Don might be the only one who has a gas-powered margarita machine.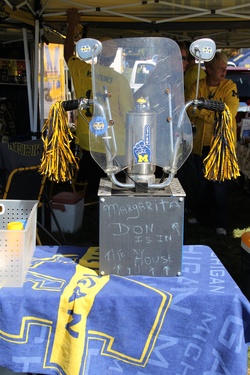 Ben Freed | AnnArbor.com
The machine is started with an electric drill cranking the motor underneath the contraption, and once it's running, the motorcycle-like sound draws in tailgaters from nearby tents and stops passerby on the Pioneer High School field in their tracks. Everyone wants to check out what the commotion is.
I have been checking out the tailgates around Michigan Stadium throughout the season, and I've found my fair share of interesting stories and crazy grill-masters. What are some of the most creative tailgating ideas you've seen at a tailgate party?
Please share with us below in the comments section or send us a photo here.
In the mean time, check out a video of Margarita Don doing his thing: