Wall Street Journal:

U-M school among growing number of business colleges with women at helm

Posted on Thu, Aug 2, 2012 : 11:28 a.m.
Business school deanships are dominated by men, but that's slowly changing, according to a recent Wall Street Journal article.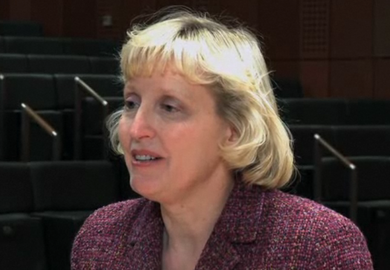 Last year, 18 percent of business school deans were women, according to the article, and many top-tier business schools are "acting affirmatively" and recruiting women when deanships become available, said
Lucy Apthorp Leske
, a top search firm partner.
Though a minority, female business deans are more common than female executives of top companies. According to WSJ, just 20 CEOs of Fortune 500 companies are females.
Current Stephen M. Ross School of Business Dean Alison Davis-Blake, the first woman to hold a business deanship at U-M, told the WSJ that upon becoming senior associate dean at the University of Texas business school she was recruited "to excess."
Blake became dean of the Carlson School of Management at the University of Minnesota and joined U-M as the Ross dean in 2011.
Read the full WSJ article.