U-M remembers six crew members killed 5 years ago in Survival Flight plane crash
Posted on Mon, Jun 4, 2012 : 1:45 p.m.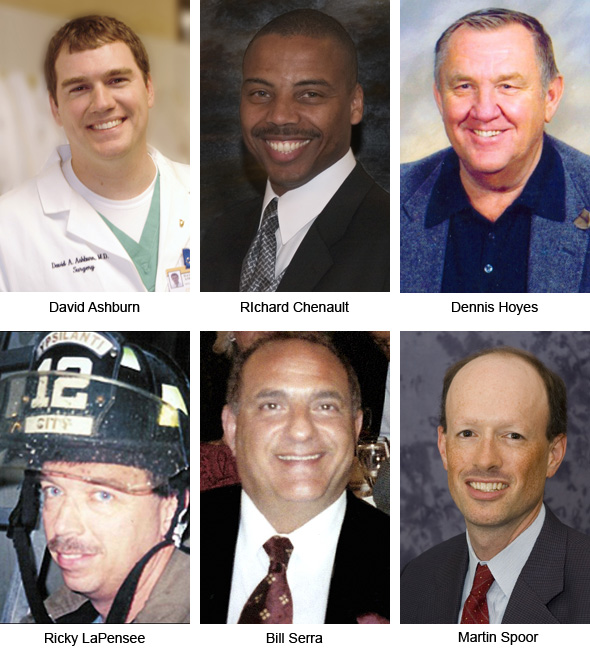 Photos courtesy UMHS

Five years ago today a Survival Flight jet carrying six University of Michigan Health System employees crashed into Lake Michigan after taking off from Milwaukee, Wis.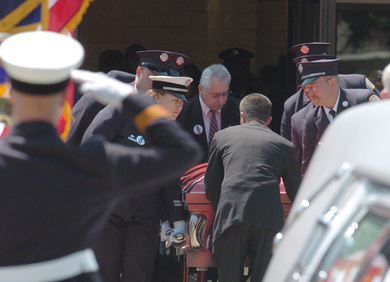 No one survived the June 4, 2007, crash, but today UMHS officials made sure the memories of the crew members would live on.
"Five years ago, the UMHS community came together in grief, sadness and disbelief," UMHS CEO Ora Pescovitz wrote in a blog post. "Today, we came together once again to remember and honor six extraordinary men whose legacies inspire us each and every day."
The university held a remembrance ceremony this morning and is holding its annual Survival Flight Safety Day today.
The six employees were returning to Ann Arbor from Milwaukee after procuring a pair of lungs for transplantation into a UMHS patient when the chartered plane crashed into Lake Michigan shortly after takeoff.
On board were David Ashburn, a cardiothoracic fellow near the end of his training; Richard Chenault II and Rick LaPensee, transplant donation specialists; Martin Spoor, a cardiac surgeon and U-M faculty member since 2003; and pilots Bill Serra and Dennis Hoyes.
UMHS officials were able to procure another set of lungs for the then-50-year-old man undergoing the organ transplant.
The university has since erected a sculpture in a garden outside University Hospital to memorialize the U-M transplant team.
"To those of you who lost beloved colleagues on that heartbreaking June day, remember that through your work, you keep their extraordinary legacies alive and strong," Pescovitz wrote. "We can never replace loved ones who die too soon, but we can live each day after in tribute to them, and to the immense love and joy they brought to so many others."
In 2009, the National Transportation Safety Board determined that "pilots' mismanagement of an abnormal flight control situation," including lack of crew coordination and airspeed control, contributed to the crash.