In her first novel, U-M instructor goes back to her roots in Greece
Posted on Sat, Jun 2, 2012 : 7:51 a.m.
Natalie Bakopoulos is a writer and teacher who, it turns out, has a wonderful sense of timing.
She's had a love affair with Greece, her father's homeland, since she was 18 and spent a summer there, living and traveling with cousins.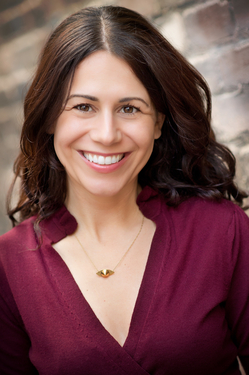 Courtesy photo
"On that trip I absolutely fell in love with the country: its landscape, culture and language. The place - not only figuratively, as is probably often the case for first-generation Americans, but physically - has always exerted a strong pull on me. When I leave, I feel a knot in my throat."
Not coincidentally, she decided to write her first novel about Greece. Titled "The Green Shore" and set for release by Simon & Schuster on June 5, the book details the military dictatorship imposed upon Greece in the late 1960s, as seen through the eyes of a family.
Quite coincidentally, the book comes out at a time when Greece is again making worldwide headlines - this time for piling up massive debt that has put the country's economy in chaos and threatens Europe's recovery.
Natalie hadn't planned this when she started work on her novel in 2005. She explains that she was simply "interested in this little-explored period in Greek history, at least from the perspective of American fiction. I wanted to explore the way people react when they feel trapped, when their personal freedoms have been compromised."
Even though it was a labor of love, the writing didn't come easy.
"There was a lot of crying and pacing. Words generally never flow for me. I don't understand when people say the book wrote itself. There was a lot of sitting and staring. I wrote far more pages than actually appear in the book - it's part of the way I write, to compose way more than I will use to arrive at one line, one scene, one idea or image. It took seven years. Just like the dictatorship."
She's in demand for her unique political insights. For example, she wrote a New York Times op-ed column about Greek politics, titled "The Choice That Wasn't," published May 10.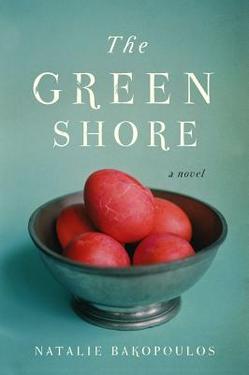 Her book is also generating buzz outside the political sphere. She'll be featured in the July issue of Oprah Magazine, the July/August issue of Poets & Writers, the July issue of Writer's Digest, etc. She was recently in Greece, where she attended the Thessaloniki Book Festival (the book came out in Greece before it does in the U.S.). Her first official local function will be a "meet the author" event at 7 p.m. June 5 at Nicola's Books in the Westgate shopping center.
Natalie is not entirely comfortable in the public eye, and has some unique views on the subject. Earlier this year, she wrote a hilarious blog for Salon.com on the anxiety and embarrassment that Facebook causes her. (http://goo.gl/KB4wj) Her summary of the social network: "I'm uncomfortable when I'm out and I think someone at the next table can hear my conversation, whether it's about books or politics or relationships or shoes. And that discomfort becomes exponentially magnified when it's in front of 500 other people, and their 500 friends (on Facebook)."
But, she admits, "writing is complete exposure, always, even if we don't realize what we're exposing."
Natalie earned a master's degree in fiction from the Univesity of Michigan, where she now lectures in the Department of English Language and Literature.
While she's passionate about teaching, she says it's sometimes difficult to balance that role with her writing. "Sometimes it's an issue of time, but more often of mindset and energy. One is extremely social and public, and the other one is private, introspective and demands a different sort of concentration. … To find a balance that makes me happy is difficult."
Natalie moved to Ann Arbor permanently in 2002, when her husband, then boyfriend, Jeremiah Chamberlin, was beginning the MFA program at U-M. She likes the city for its laid-back vibe: "I like late-afternoon drinks at Dominick's in the summer and walking in the Arboretum," she said. "And of course, I love Old Town."
Still, her roots remain elsewhere.
"I think when you don't live in a place but it remains a part of your life, it provides a wonderful tension between where you are and where you imagine," she said. "This tension between your physical presence and your emotional one is conducive to writing, and art in general."
Editor's note: The Ya'ssoo Greek Festival continues Saturday and Sunday at Saint Nicholas Greek Orthodox Church, 3109 Scio Church Road, Ann Arbor. For more information, visit annarborgreekfestival.org.